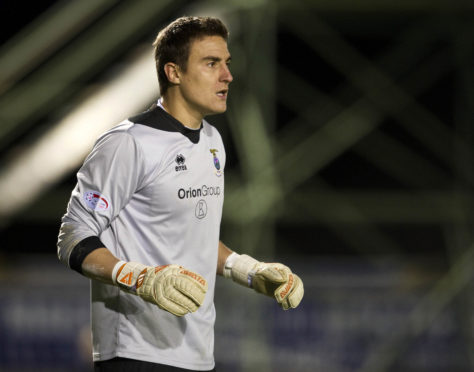 Former Caley Thistle and Ross County goalkeeper Toni Reguero hopes Scottish football can resume soon as he gears up for the new season starting in Finland.
Reguero signed for Finnish side HJK Helsinki in the off-season, switching after four years with RoPS Rovaniemi, with the season originally due to start on April 11 prior to the coronavirus outbreak.
A slight lifting of restrictive measures in Finland – the government increased the size of permitted gatherings from 10 to 50 on Monday – will see teams return to full-time training next month and the Veikkausliiga announced on Wednesday play would begin on July 1. The country's sports minister also said crowds could be permitted into games, so long as organisers could ensure social distancing measures and hygiene restrictions can be enforced.
The women's league in Finland is also due to begin, a couple of weeks earlier than the men on June 13, with Spaniard Reguero passing on his wishes for a similar return in Scotland
He said: "They maybe have to wait a little bit more but hopefully it can resume soon. It is the culture in the United Kingdom – you want to go to stadiums, watch games on television.
"We started training last week in groups of four. Goalkeepers couldn't touch the ball with their hands, so it was mostly working with our feet. We're now training in groups of 10 and can do more stuff, so we can take the ball with our hands now. We're not playing games but it is better.
"The virus will be there and we have to be aware of that. I don't think anywhere at the moment it's safe, but in this country there are not many infections. The federation and clubs will be in charge of making sure no more than 500 are in stadiums and that players follow rules.
"Here in Finland, the pre-season starts in January. It's been the longest pre-season of my life. We played a few games in the cup then had to stop everything."
The number of cases in Finland peaked at just under 3,000 on April 15, out of a 5.5million population, with the number dropping to a steady level since then.
In their 12-team top flight, each team will play each other twice before a split, with each team then playing a further five games. Should the situation change during the season, the split can be cancelled and the Finnish Football Association will make the final decision regarding the league.
Reguero added: "It wasn't as bad here as it was in other countries. The restrictions were quite mild. We weren't locked down – there weren't any restrictions for going out. Restaurants, bars and shops were closed and we couldn't be in groups of more than 10 people.
"From the beginning, they saw Spain and Italy where it was quite bad and acted quickly. Scandinavian people are quite responsible so even though there were not many restrictions, they followed orders.
"Here there have been 250 deaths, which is a lot but it is not as high as other countries."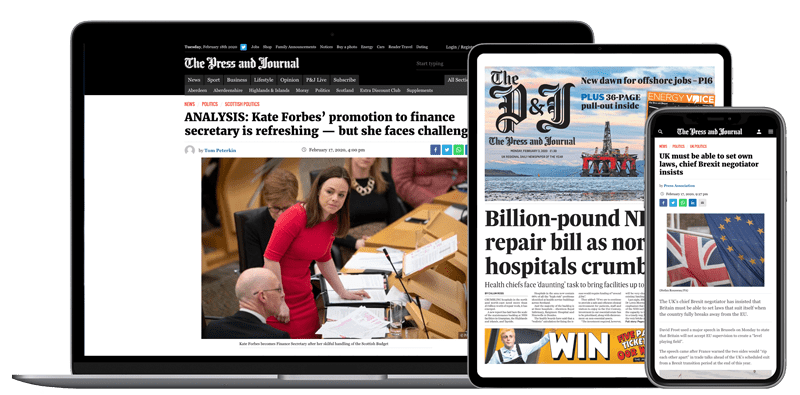 Help support quality local journalism … become a digital subscriber to The Press and Journal
For as little as £5.99 a month you can access all of our content, including Premium articles.
Subscribe