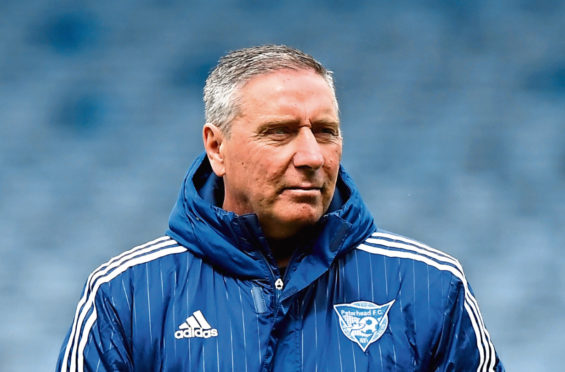 Peterhead manager Jim McInally criticised referee Steven Reid for his part in the Blue Toon's Scottish Cup exit.
The Buchan outfit lost 1-0 to Raith Rovers at Stark's Park in the third round.
McInally was particularly frustrated by two penalty claims turned down by referee Steven Reid.
Striker Ben Armour was tripped by keeper Ross Munro in the box and then Armour had a goalbound shot blocked by the arm of Kyle Benedictus.
McInally said: "First and foremost we're beaten so it's disappointing.
"I don't want to blow our trumpet because we're out of the cup and we're hugely disappointed with that.
"But I said beforehand I wanted to get the respect of Raith Rovers because I didn't think they gave us it three weeks ago when we beat them at home.
"So that was motivation for the players and although we've lost I think the bottom line is that we lost because of refereeing errors.
"The first one on Ben Armour is a stonewall penalty because the goalie trips him.
"For the second one, the arm of the defender stops the ball going into the net.
"Even the pundits in Scotland don't have the rules right. With the new rules if the ball hits the hands in the box, wherever it is, it's a penalty.
"I don't know if we're playing different rules in this country? You can debate about the position of the arm as much as you want, but it doesn't matter.
"It's a penalty as Benedictus's hand stopped the ball going in the net.
"I'm proud of the players for the attitude and to come and play like that against a full-time team who had beaten us twice is pleasing.
"It was a great team effort and I'm gutted we've lost that game because I don't think we deserve to be out of the cup.
"I said to the referee after the game that I think he's the biggest reason we're out of the cup."