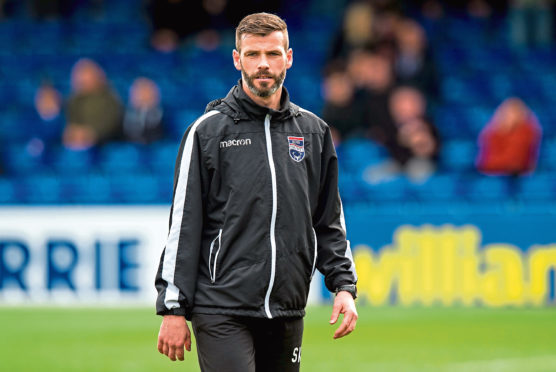 The Ross County co-manager, Stuart Kettlewell, reckons his players can hit the ground running when they take on Nairn County in their first pre-season friendly today.
The Staggies make the trip to Station Park for Nairn skipper Gregg Main's testimonial, kicking off at 3pm – in the Staggies' first action since they were relegated to the Championship.
County returned to pre-season training on Thursday June 21 and Kettlewell says the players' high levels of fitness has allowed him and co-manager Steven Ferguson get straight down to implementing their plans for the new campaign, having made eight additions.
Kettlewell said: "The guys have really taken care of themselves over the summer and have come back in great shape, which is always a real head start. You are never 100% sure how they are going to come back.
"From our point of view it makes it that bit easier, because the old-school ways of running up and down sand dunes and running until players are sick are not our beliefs.
"I have been a part of that generation. I have done all that sort of stuff and that's not our way of thinking now.
"I'm not demeaning anybody that still does those sort of things, it's just not our belief.
"We just feel it gives us an opportunity to work on a team structure, work on our ethos as a team and how we move forward, and work on our plan A and plan B for next season.
"The way the players have come back gives us an opportunity to do that as early as possible.
"We are not chasing them trying to get them match fit because they have reported with a good base fitness.
"All we are trying to do is fine-tune it and start to sharpen it up a little bit."
County will travel to Holland on Monday for their five-day training camp in Wageningen with friendlies against Belgian club Sint-Truiden VV on Wednesday before they take on Dutch Eredivisie outfit FC Utrecht on Friday.
Kettlewell added: "People know Steven and myself are not mad keen on sitting in an office and talking about what we are going to do.
"We are big on getting out on the training pitch, into the game situation.
"How do you go and play the game and learn? Hopefully, the pre-season friendlies we have got will be a big part of that."