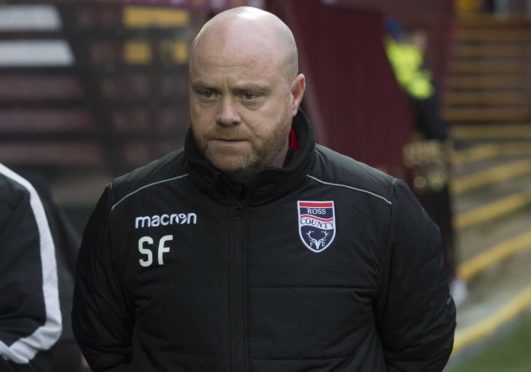 They have been highly charged, hugely competitive affairs so far and Ross County co-manager Steven Ferguson is braced for more of the same when the Staggies head to Inverness for the sixth Highland derby of the season tonight.
The ante has been upped for each encounter with familiarity, if not breeding contempt, certainly providing an aggressive tone to proceedings and with County closing in on the title and Caley Thistle pushing for a play-off place Ferguson knows there will be no quarter given tonight.
He said: "The games for the neutral have been great. We got into trouble for the melee on the pitch but no-one crossed the line. There is passion, goals and sometimes it has been like a basketball game.
"For the neutral it's great, for the managers, maybe not so much.
"We focus purely on ourselves and we will accept whatever challenge is thrown in front of us by whatever team we play."
Ferguson believes Inverness have saved their best for the derby this season but he also knows there will be a sense of frustration within the Caley Jags camp that the strong displays of the derby games have not been replicated consistently against other clubs in the Championship.
He said: "The games are difficult every time we have played them but that hasn't been the case with other teams and it will be a frustration to them that they have dropped points to other teams.
"But getting through to the semi-finals of the Scottish Cup will have given everyone there a huge lift and they deserve a lot of credit for that."
The Staggies are 11 points clear at the top of the Championship and will stretch that lead to 14 points with victory tonight.
Ferguson believes that is a huge incentive for his team but he is all too aware that Inverness have their own motivational factors to fuel their desire for the big game.
He said: "We said before Tuesday's game we had had an opportunity to get six points before anyone has kicked a ball. We took three against Falkirk and we want another three from Caley Thistle.
"I talk about opportunities a lot and that's what tomorrow is, an opportunity to increase our lead. We came away with the result we wanted when everyone was watching us and this is another opportunity to lay down a marker but Inverness have the same opportunity.
"They see this as an opportunity to move about Dunfermline who take on Dundee United on Saturday. We do it every week, look at the fixtures and see what could happen."