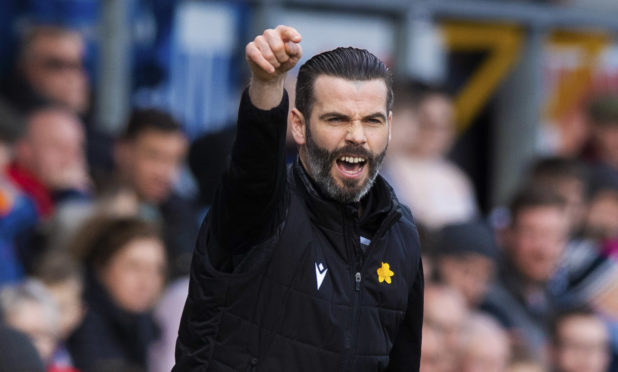 Ross County co-manager Stuart Kettlewell believes the survival of all 42 SPFL clubs rests on a willingness to collaborate in the coming weeks.
Following the ending of the lower league season, discussions are now under way to reconfigure the league set-up to avoid clubs being relegated.
Partick Thistle and Stranraer stand to be demoted from their respective leagues at present, while Hearts will also follow suit if the Premiership season is declared finished.
Kettlewell believes clubs must be prepared to sacrifice their own interests to find a solution that safeguards the future of all.
He said: "It's so important – can we be sitting with 42 clubs by the end of all this? If so, we will have done something right.
"I think we will have had to work together for that to happen.
"It's fine and well us all banging the drum, saying what we want for our football club. This isn't about one football club.
"I heard the chairman, Roy MacGregor, saying we need to come together to see if we can come up with the best solution going forward, on and off the pitch.
"Let's make sure everybody has a chance of success going forward – and not necessarily this year."
Kettlewell acknowledges some clubs will be disappointed by the outcome, adding: "However we paint this picture, there is going to be something that's unjust and somebody doesn't like it.
"Not everybody is going to like it, but we are going to have to collaborate a wee bit to see if we can try and make strides forward to come up with a solution.
"Somebody is not going to be happy at the end of it, but in extreme circumstances that's always going to be the case.
"I think the most important factor is that we still have as many of the football clubs in Scotland that we have established right now – and to try and have them in as strong a position as possible."
The Highland League was the first senior league in Scotland to be declared as finished following the coronavirus shutdown, when Brora Rangers were awarded the title last month.
The motion to crown Brora as champions was tabled by Fraserburgh, who had three games in hand and stood the best, albeit slim, chance of clawing back the Cattachs' lead.
Former Brora midfielder Kettlewell feels the stance of Highland League clubs, and particularly the Broch, is an example of what can be achieved.
Kettlewell added: "I thought the Highland League reacted pretty promptly. I would give an honourable mention to the guys at Fraserburgh – they were the team who said 'Brora are going to win this league' and realised there wasn't any point in them going any further.
"I think that takes a lot of bottle and has to go with a lot of credit."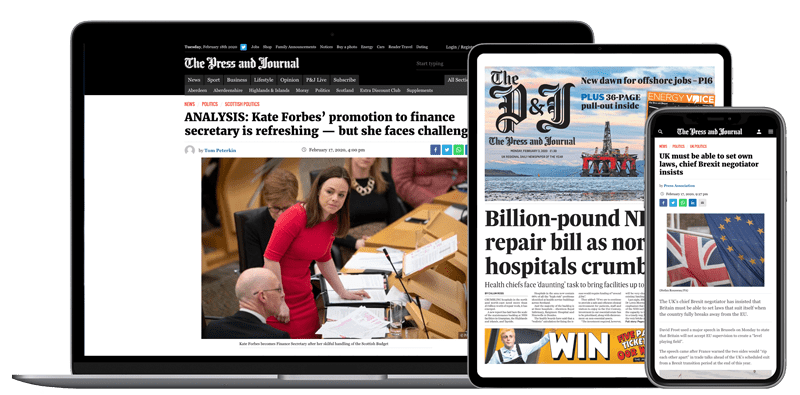 Help support quality local journalism … become a digital subscriber to The Press and Journal
For as little as £5.99 a month you can access all of our content, including Premium articles.
Subscribe