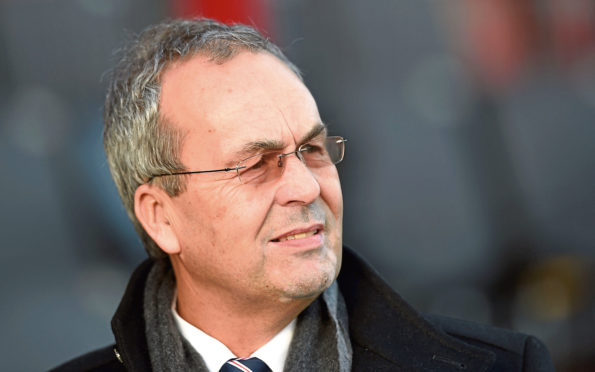 Ross County chairman Roy MacGregor has warned fans it could be Christmas before they get the chance to watch their team in a football stadium again.
Football in Scotland has been on lockdown since mid-March due to the coronavirus MacGregor anticipates it will be September before any football is played again and predicts a three-month run of closed-door games will take place before a stadium is opened up to the public again.
He said: "I've tried to picture what life will be when football returns. Some clubs are dealing in the here and now but I'm trying to forecast what it will be in the future for Ross County.
"The sideshows about governance, the SPFL and league reconstruction will be dealt with and need to be dealt with in due course. For me, it's about how do I get a team back on the park and get our fans involved with regards to social distancing and keeping them safe.
"My personal view is we won't see football back until the autumn, perhaps September, and until Christmas we won't have spectators. We might be able to get television into homes in some way and maybe after Christmas we'll see a limited amount of spectators in the ground."
The County chairman, along with co-managers Steven Ferguson and Stuart Kettlewell, launched Staggies Army, the club's membership scheme, earlier this month and he has been overwhelmed by the support shown to the club by fans since is launch.
MacGregor, who answered questions from fans on the club's YouTube channel, remains guarded on whether his club will support the reported 14-14-14 league reconstruction proposal but it is clear he is far from convinced at this stage.
He said: "I will listen to the arguments always but it worries me if it is temporary that three clubs are demoted next year.
"As a community club we're one of the bottom six or seven who will always be in that situation so the odds of one out of 12 compared to three from 14 worries me.
"I'd like to keep an open mind and hear what the arguments are before taking it back to the board. Then we'll be delighted to tell the supporters which way we are voting."
With the majority of clubs in Scotland facing financial hardship due to the lockdown MacGregor believes his club's scheme remains the best way for fans to support the club during the uncertain period.
He said: "This is a personal view but I don't approve of other clubs selling season tickets not knowing what we are facing.
"I understand that money is required by clubs but even for Ross County, not having season tickets, away fans or hospitality, will leave a seven-figure hole in my budget which will drift down to players and the community as that is 35% of our budget.
"Staggies Army is about doing our bit to keep the club going until we get normality.
"I'm really astounded by the platinum and gold memberships taken out and it really shows the hard work we have put in during the last 25 years of going from the Highland League to the Premier League has been appreciated and people are coming out to help us in our time of need."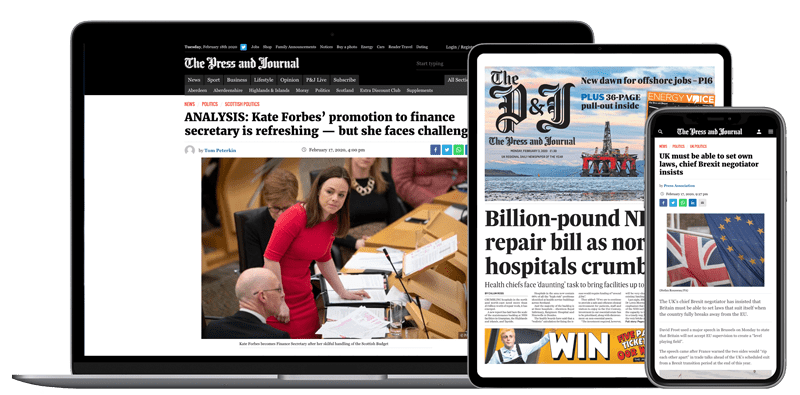 Help support quality local journalism … become a digital subscriber to The Press and Journal
For as little as £5.99 a month you can access all of our content, including Premium articles.
Subscribe