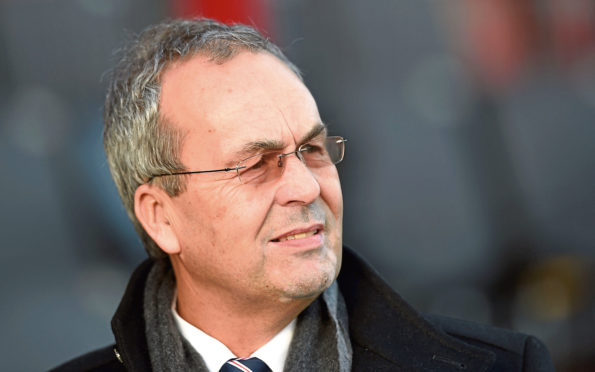 Ross County chairman Roy MacGregor says putting season tickets on sale will allow him to boost manager Stuart Kettlewell's playing budget for next term.
County had previously withheld from selling season tickets, due to MacGregor's doubts over when crowds will be allowed into stadiums following the coronavirus pandemic.
MacGregor revealed Kettlewell has already missed out on signing targets due to a lack of available funds, however the Staggies chairman hopes season ticket income will remedy the situation.
MacGregor said: "Stuart has had a number of players lined up he would like to bring in, but we couldn't bring them in because we had no money to do it.
"We were stymied by the fact we just didn't have the money, but if we can sell season tickets effectively it enables me to give Stuart some more money for his budget.
"He will be able to go and get who he wants and I'm sure we will see some activity on that front."
County announced prices yesterday, with the first batch of season tickets to go on sale to Staggies Army members for a three-day period from Friday.
From the following Monday, existing season ticket holders will have five days to renew their existing seat, prior to the general sale.
Season ticket holders over the age of 16 will also receive a Ross County TV subscription to allow them to stream home matches played behind closed doors.
With adult season tickets priced at £350 for the East and West stands and £250 for the Jail End, MacGregor is determined to provide value for money despite not being able to guarantee how many games supporters will be allowed entry to.
MacGregor added: "I know people will ask why I said I didn't think there would be season tickets, but that's because I honestly didn't think we would be able to sell a season ticket.
"Even latterly I have been thinking about whether it's right.
"It was around £50 less than we normally charge. People will ask if that's value for money, as some of it will be on television.
"We tried to make an adjustment because there is 20% VAT which we lose anyway.
"I'm trying to add to Stuart's budget to enable the product to be better.
"He will get a bit more money now, for the fact we are able to sell season tickets. I would do that to justify it.
"As we look around the Premiership, I think the only team that we knew was going to be cheaper than us was Livingston who have a very poor fanbase.
"It was difficult to judge, but any extra people felt it was is because we wanted to give it to Stuart's football budget."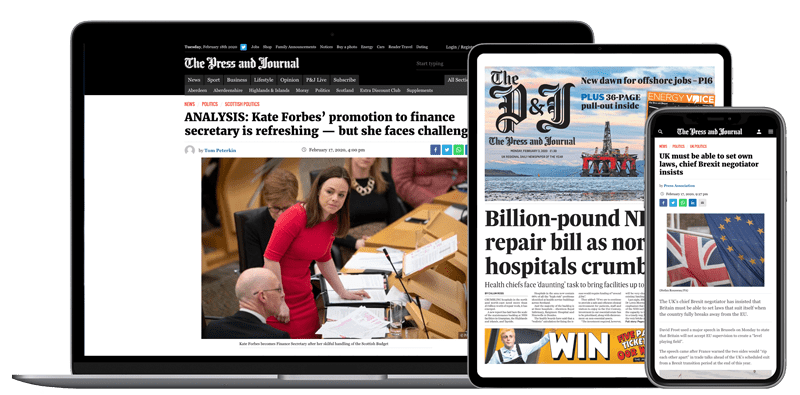 Help support quality local journalism … become a digital subscriber to The Press and Journal
For as little as £5.99 a month you can access all of our content, including Premium articles.
Subscribe