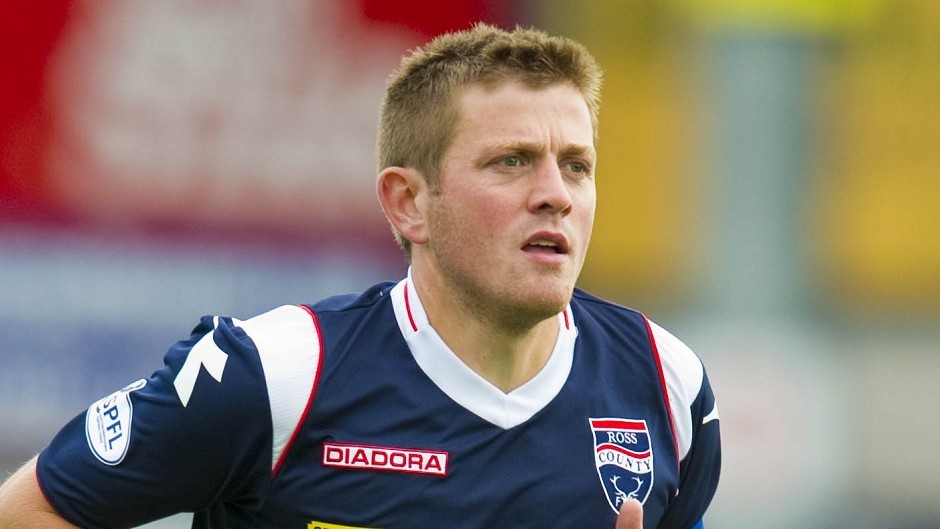 Ross County captain Richard Brittain leads an incredible 12 strong list of players who have been freed by the club.
The Staggies secured top-flight football for the fourth successive season on Saturday and manager Jim McIntyre has decided to clear the decks at Victoria Park.
The 31 year-old will be joined by both goalkeepers, Mark Brown and Antonio Reguero, and Joe Cardle, Graham Carey, Terry Dunfield, Ben Frempah, Jake Jervis, Abdoulaye Meite, Ruben Palazuelos, Steven Saunders and Darvydas Sernas in departing the Staggies
A dejected Brittain said: "It is with great sadness to say that I will be released from Ross County at the end of the season after the best seven years of my life.
"I have loved every single minute of my career here and if I could have joined the club sooner in my career then I would have and if it would have been possible I would have loved to have finished my career here too but unfortunately it wasn't to be.
"I would like to go on record and thank every single person who has helped me over the last seven seasons, far too many to mention individually.
"Also, I would like to say a special thank you to the fans who have supported me and my family every step of the way.
In addition to the 12 departures loan players Filip Kiss and Cameron Burgess will also return to their parent clubs, Cardiff City and Fulham respectively.
A club statement released tonight said: "To get where we are and retain the club's Premiership status has been a squad effort with everyone playing a part. The manager would like to thank all the players for their contribution and wishes them every success for the future."