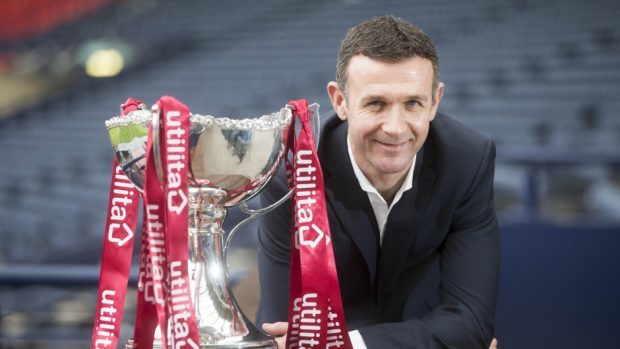 Ross County boss Jim McIntyre has every faith in stand-in goalkeeper Gary Woods ahead of Sunday's Scottish League Cup final against Hibernian.
The 25-year-old Englishman, who is on loan from Leyton Orient, took over from Scott Fox earlier in the season when the regular number one was out with a damaged ankle and returned between the sticks two weeks ago after Fox suffered more cruel luck with a knee injury.
Asked if he was confident the former Doncaster keeper was capable of handling the pressure of County's first League Cup final at Hampden Park, McIntyre said: "Yes, he certainly is – he is horizontal.
"He is a very laid back type of guy, nothing seems to bother him.
"He is a good goalkeeper and he has got decent experience having played down in a team that won promotion with Doncaster, so he has tasted success before.
"He has made a lot of decent saves for us this season and I have no issues with Gary whatsoever."
The Staggies, who joined the Scottish Football League in 1994, are looking to capture their first major trophy, having lost the William Hill Scottish Cup final to Dundee United in 2010.
McIntyre believes his biggest problem could be settling the nerves of his players against the Championship side who will be backed by 30,000 fans.
He said: "The biggest thing that you have got to do is to calm them down because the players will be hyped up for this game, there is no doubt about that.
"It is important that they keep concentration levels, keep it simple like they do week to week.
"They have got to keep that mind-set and how they are going to get the better of who they are playing against.
"Hibs play expansive football, they have very good strikers, they like to play between the lines, with a sitting midfielder.
"And the one thing I know is they will try to pass the ball, so from that point of view it should be a good spectacle because we like to do the same.
"We have had to adapt our tactics with the way the pitches have been, going direct.
"But hopefully with Hampden having a new surface, it suits both sides and it will be a really good spectacle."
And what are Hibs saying?
Hibernian captain David Gray admits the quality of League Cup final opponents Ross County means he has only fleetingly visualised lifting the trophy aloft at Hampden Park on Sunday.
The 27-year-old full-back will lead his side out against the Staggies, hoping to be at the forefront of post-match celebrations.
However, the former Preston North End and Stevenage player knows there is plenty to do against the Premiership opposition before the cup returns to Leith for the first time since 2007.
Asked if he had thought about holding silverware up in front of 30,000 Hibs supporters, he said: "It pops into my head now and again – I think it is more to do with the fact that we have such a great opportunity to do that – but at the same time it quickly goes out because of the fact that we are playing against a good side who believe they can do the same.
"Winning will be the greatest achievement of my career.
"You can go through your whole career and have a successful career but at the same time if you don't win anything, there is nothing in the history books to say you have achieved anything.
"So from that point of view, it would be something I would always be very, very proud of.
"We know we need to apply ourselves properly and start the game well but at the same time if we play as well as we can play, we believe we are a match for anyone which gives us real confidence going into the game."
Gray is also hoping to make up for his Hampden Park dejection last season when he was injured before the 1-0 William Hill Scottish Cup semi-final defeat by Falkirk.
He said: "Before that game I had played there (for Scotland) against England in the Victory Shield when I was only 15 or 16.
"When I got my injury, I was thinking that I was missing out on a semi-final and it might never happen again.
"The chance to go back and play at Hampden was always a dream and to get it so quickly again after last season, I am really looking forward to it."
Alan Stubbs' side prepared for the final with a week's training in Spain which Gray believes was exactly what the squad needed after such a hectic run of fixtures.
"The manager has had the opportunity to work on things that we maybe haven't been able to do in recent weeks," he said.
"We have been at times playing Saturday, Tuesday, Sunday, Wednesday, and it is a case of playing and working towards the quick turnaround.
"So to have the complete week to prepare has been beneficial."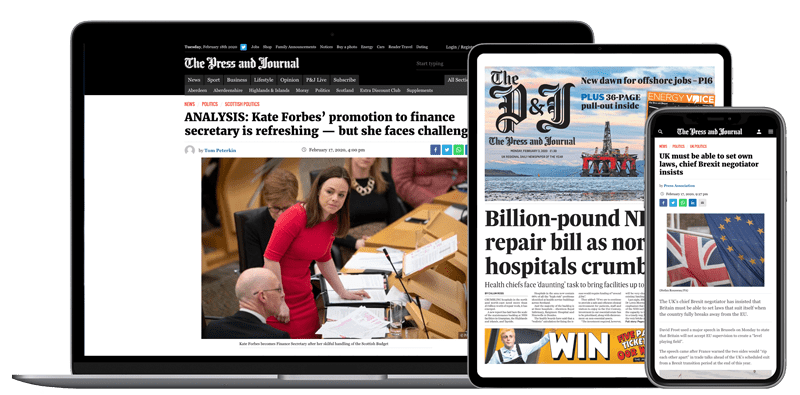 Help support quality local journalism … become a digital subscriber to The Press and Journal
For as little as £5.99 a month you can access all of our content, including Premium articles.
Subscribe