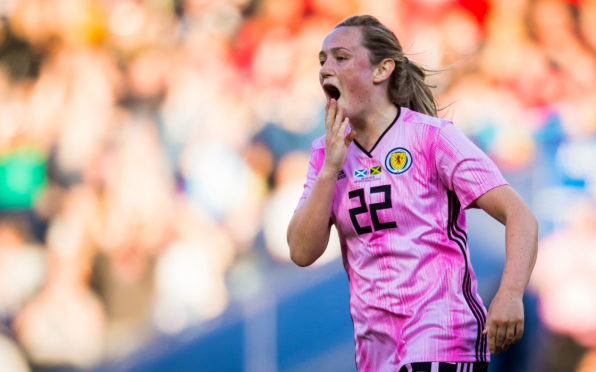 Erin Cuthbert insists Scotland are on a level playing field with England heading into their World Cup opener on June 9.
Cuthbert, pictured, who plies her trade with Chelsea, is one of 12 English-based players in the Scotland squad and said there is no inferiority complex from the Scots.
Phil Neville's Three Lionesses are one of the favourites for the tournament and take on Scotland in Nice next week. Japan and Argentina make up the rest of the group.
Along with Chelsea midfielder Cuthbert, Scotland have players in the Manchester City, Manchester United, Arsenal, West Ham and Liverpool sides and feel ready to test themselves against England.
Cuthbert said: "We are all in full-time environments, playing at the same clubs as the English players.
"We all know each other, we are all friends and we are all familiar with each other, so we are excited about it and, in my mind, it is quite a level playing field.
"There's been no trash talk. None of that so far. We were all too focused on our clubs and then as soon as the season was finished I was gone and in Majorca.
"There wasn't time for banter but at the end of the day they are my friends before the game and after the game but during it will be different. During it we will be wearing different coloured shirts and I will be concentrating on my team and my team only."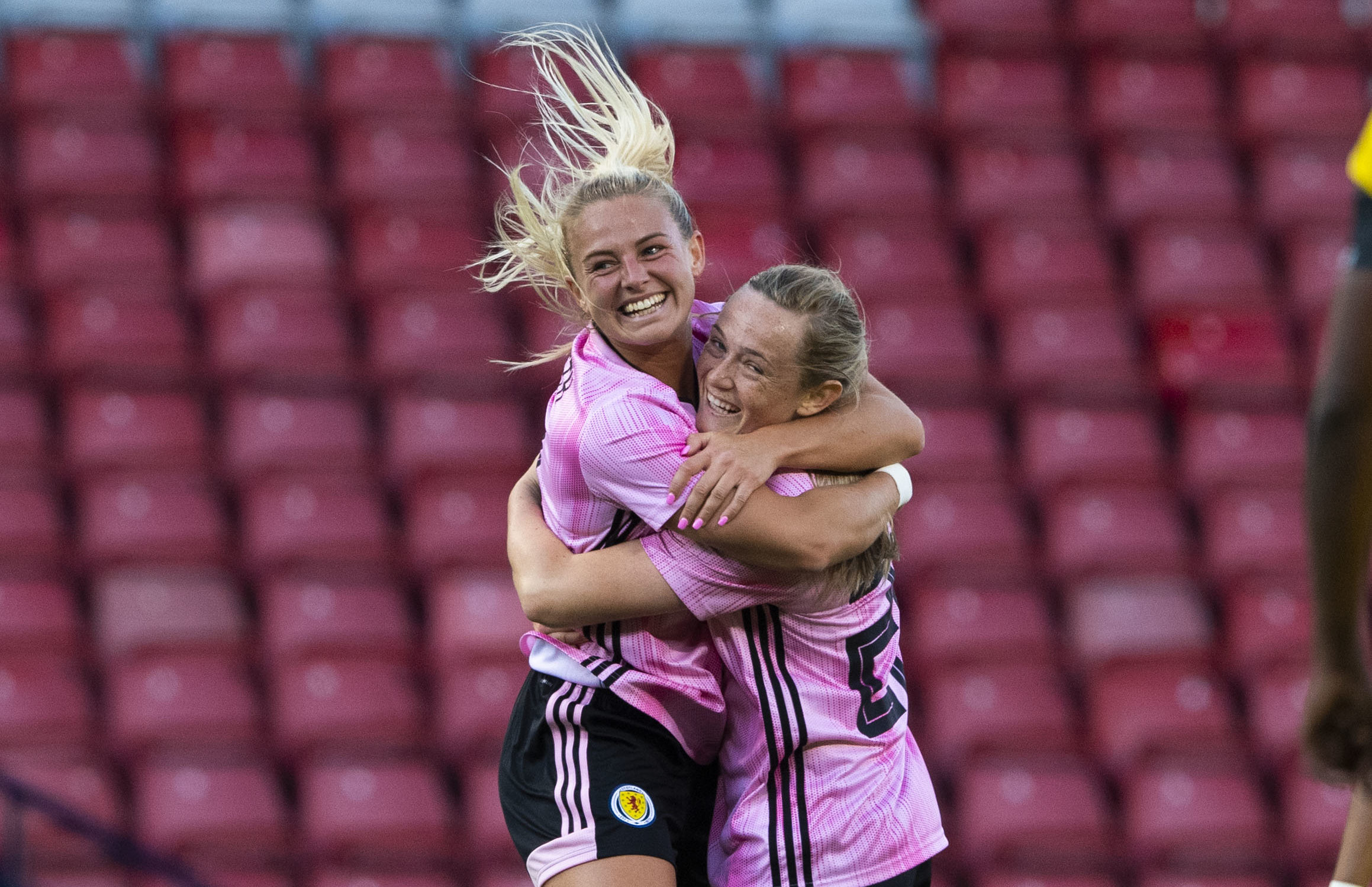 Cuthbert, who scored Scotland's first goal in the 3-2 win over Jamaica on Tuesday night – their final game before the World Cup – is pleased the squad is in better shape than before the European Championships, where injuries hampered their preparations.
She added: "That is a big factor and we don't like to make excuses about the Euros but there were critical players missing. So it is nice to have a full pool of players and we are going into the tournament with a lot of confidence as well.
"That wasn't the prettiest of performances against Jamaica but we still found a way to win and we found a way to win against Brazil and that stands us in good stead.
"Even when we are not at our best, we still find a way to win and we need that going into tournament football because the games come thick and fast."