When one thinks of successful Scottish sporting families, there is no shortage of contenders, whether it's the McRaes in rallying, the McColgans in athletics or the McStays in football.
But nobody else has remotely gathered the multitude of medals which has been achieved by the McIntosh clan in the world of shooting during the last 30 years.
The decision by Jen to retire from the sport at just 27 might surprise some people, but she has been a dedicated disciple of her pursuit since she was knee high to a grasshopper, growing up amid the "cartridge family".
And the Aberdonian is both a sassy extrovert with a passion for plenty of other things and somebody who has made it clear she isn't remotely interested in participating for the sake of it or, worse, firing blanks.
That single-minded determination was in her DNA. After all, she followed in her parent's footsteps to become a prolific shooter at the start of the 21st Century.
Her father, Donald, competed at the Commonwealth Games in Manchester in 2002, has won two Commonwealth championships, and is head rifle coach for British Shooting.
Her mother, Shirley, was in the thick of the action at both the Commonwealth Games in 1994 and 1998 where she won gold, silver and two bronze medals.
And now, advancing in her slipstream, five years younger, but already a prodigious talent, her sibling, Seonaid, has surged to world championship glory at the tender age of 22.
Mind you, by a similar stage of Jen's career, she had swept all before her at the Commonwealth Games in Delhi in 2010, where she collected two golds and a bronze while she was still a teenager.
That impressed the cognoscenti, who had witnessed the shooting star's rapid rise to prominence. And, although Jen had experienced highs and lows in the intervening period, she is part of a new dynamic in Scotland.
Just think about the bold fashion in which she promoted her pastime with some striking posters and the attitude that her sport was there to be enjoyed by everybody.
Since then, a plethora of other Scotswomen, in the guise of Laura Muir, Hannah Miley, Kim Little and their compatriots, have blazed an illustrious trail and embraced challenges with increasing confidence.
These females have delivered the message: "We love what we're doing and we are doing it on our own terms."
Jen McIntosh is one of the gold standard bearers.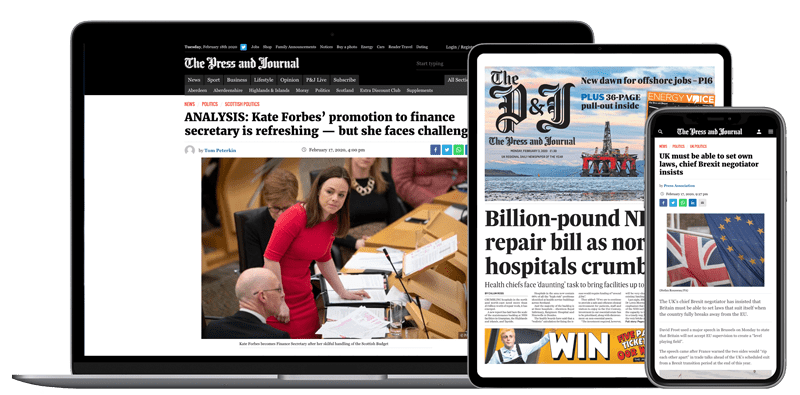 Help support quality local journalism … become a digital subscriber to The Press and Journal
For as little as £5.99 a month you can access all of our content, including Premium articles.
Subscribe