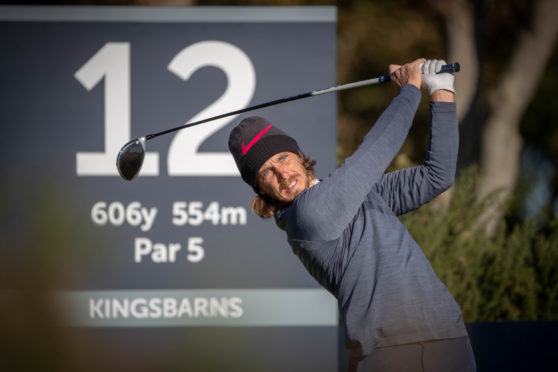 Tommy Fleetwood was delighted to discover the tank has not run dry after a spirited finish in his first round at Kingsbarns put him in contention at the Dunhill Links Championship.
The Englishman was three-over-par after 10 holes and in danger of suffering a Ryder Cup hangover in Scotland but four birdies in his final eight holes left him one under after the first day's play.
Fleetwood was pleased and relieved to still be in the hunt following his spirited fightback.
He said: "It's always tough when you come off a big week – and the Ryder Cup is the biggest – to play again.
"But so far I've felt like I wanted to get to work again. The energy levels are all right. I feel pretty motivated, felt like I wanted to play but I could sleep for longer. I would like a lie-in soon.
"Sometimes you start off on fire and then it hits you but I felt like practicing yesterday and today I came back from three over to one under, so that shows I still have the energy and drive."
Fleetwood has been bracing himself for hitting the proverbial wall following the energy-sapping experience of Le Golf National but insists the emotional rollercoaster has not left him drained yet.
He said: "No, there hasn't been much of an anti-climax. You never know how you're going to feel.
"It was an amazing week but I was always going to be playing this week and next week. I could have come here and felt low on energy. But I feel great at the moment. I honestly feel I hit it well, felt really up for it. Maybe I will hit a comedown at some point."