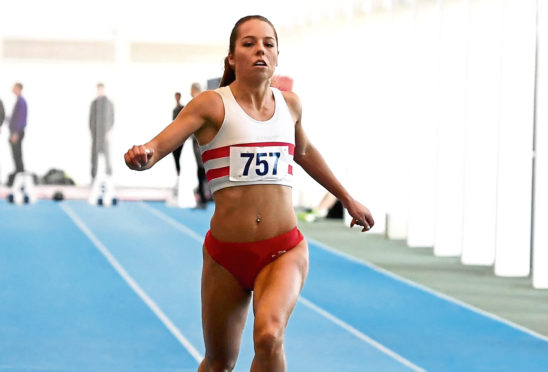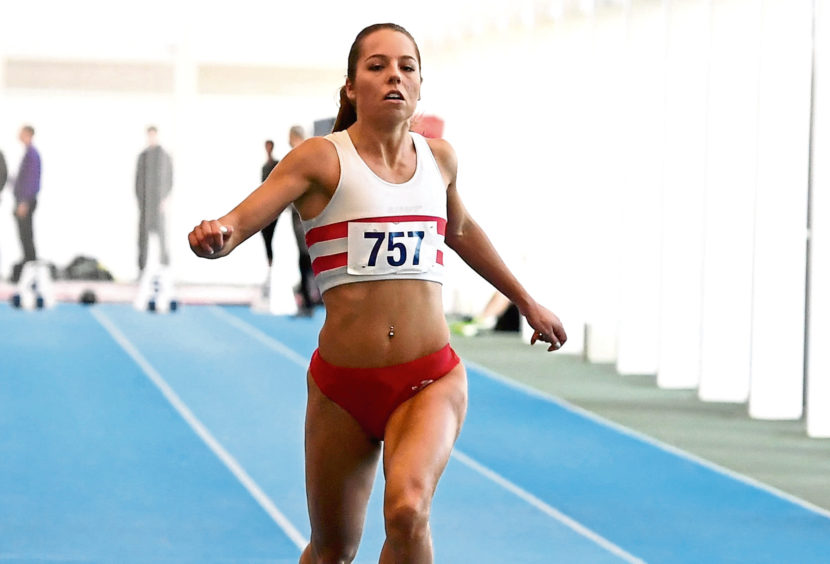 Stonehaven's Scotland international 400m runner Kelsey Stewart has rediscovered her love for athletics since moving to Wales a few months ago.
The 22-year-old, who graduated from Aberdeen University in the summer with a first-class honours degree in exercise and health science, is now studying for a masters in strength and conditioning at Cardiff University.
Stewart, an used member of Scotland's 4x400m relay squad at the 2018 Gold Coast Commonwealth Games, is enjoying the change of environment and is optimistic for the future.
She said: "Last summer was a bit of a nightmare. I had ankle and hamstring injuries and probably tried coming back too quickly.
"Everything that could go wrong went wrong –and more. It was a bit of a mess.
"I guess I was stuck in a rut. Everything I did in Aberdeen was good but I needed a change and moving down here has been really good for me.
"I am loving my running again. It's just so different and it's going very well.
"Technically there were a lot of things needing sorted and we have been working on that. I'm doing things I never did before.
"I'm doing a lot more speedwork and training with more sprint-based athletes. So everything is much faster and I'm enjoying that. I'm at race pace in training and it feels good."
Stewart has been Scottish 400m champion twice in the past three years, and has dabbled with the 800m but says that's not in her thoughts for now.
She said: "I'm concentrating on the 400m as I want to improve as much as I can at that distance for a while."
She hasn't set herself any immediate 400m targets, preferring to take a long-term view with the 2022 Commonwealth Games in Birmingham firmly on the Aberdeen AAC member's radar.
She said: "It's going to be a bit of a transition year as I'm no longer in the under-23 age group.
"I'm concentrating on enjoying my running and if I'm enjoying it, then the quicker times will follow. Let's see what happens, but I've no particular target in mind.
"If all goes well I can look to 2021 to bag some qualifying times for the 2022 Commonwealth Games."
Meantime, Stewart plans to take part in a few races over the next couple of months despite admitting she does not enjoy the indoor scene.
She said: "The bends are too tight for me indoors, but I'm going to do the 400m at the Scottish and British championships.
"I don't expect to do anything special. It's been a while since I've competed so I just want to get back into that competitive environment again."