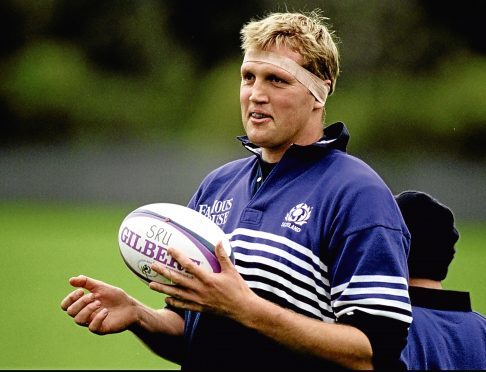 A Scottish rugby legend with motor neurone disease has just tackled a marathon drive to raise funds for medical research.
Doddie Weir, who was capped 61 times, has just completed a 1,400-mile journey from Land's End to John O'Groats, and round the NC500 before finishing in Kelso.
The trip was to raise funds for Mr Weir's My Name'5 Doddie Foundation and for muscular dystrophy research.
He was joined by his old friend Richie Gray and Alister Scott and Andrew Stirling – the latter's teenage son Ben is suffering from muscular dystrophy.
The four set off last Tuesday at Land's End just after 4pm and spent the night in Gloucester where they met the local rugby club the next morning.
Then they motored north and by Thursday stopped at the Ross Sutherland Rugby club in Invergordon with another stop at John O'Groats.
Finally, they went round the North Coast 500 before heading south to conclude the journey in the main ring at the Kelso Show over the weekend.
Mr Weir said: "The Ross Sutherland club gave us a massive cheque for £7,000 and then the Caithness Rugby gave us one for £1,125.
"The generosity of the rugby club is amazing – it is a massive amount to find while they need money themselves for what they are trying to do at the club."
The point of the journey and the type of events engaged in for Mr Weir's foundation is twofold – raising funds and creating wonderful memories.
He added: "I have three sisters and, together with eight mates, they did a three peak challenge to raise money.
"They would never have done that without the issue, without the cause and it is something they will remember forever – that is what makes me happy."
But he insisted the priority is to fund research that can improve treatment for people with MND and Muscular Dystrophy.
He said: "I just want people with MND to have a chance and, to have a chance, you must have an option and there are none right now and that is not acceptable."
Already, the foundation has donated £400,000 to the King's College London for research.
Having travelled the length of the country, Mr Weir said: "The most amazing part was the NC500. It is just beautiful – I have not really seen anything like that before."
"So we are going to keep doing these events, keep ticking boxes of things we want to do, until I can't any longer."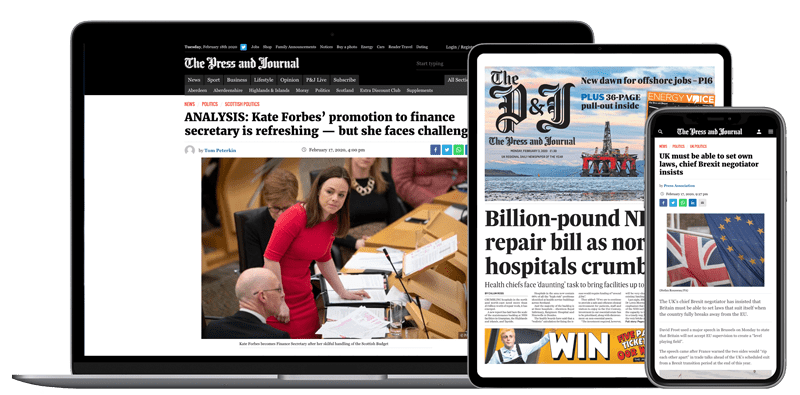 Help support quality local journalism … become a digital subscriber to The Press and Journal
For as little as £5.99 a month you can access all of our content, including Premium articles.
Subscribe