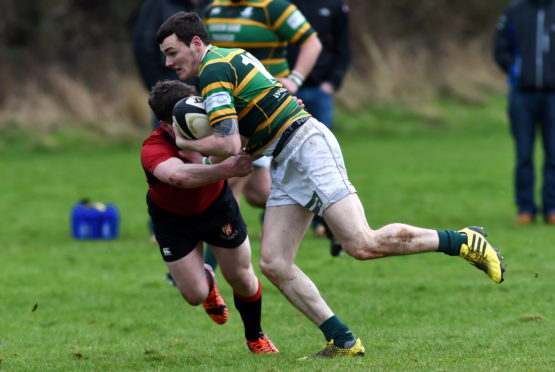 Caithness captain Marc Anderson is confident the Greens will not be put off track by the resignation of head coach Tom McGee.
McGee took the decision to step down earlier this week due to increased work and family commitments, following two-and-a-half years in charge at Millbank.
Caithness make the trip to Ardrossan Academical in their final National 3 game of 2018 tomorrow, with coaches Kenny Russell, Ewen Boyd and David Pottinger sharing the duties in the meantime.
With the Thurso outfit currently fifth in the table, Anderson feels his side can pick up from where they left off.
Anderson said: "We have three coaches that have been behind Tom who have filled the role, and between them and the senior players we will get to Christmas and take it from there.
"We are going to continue working on systems that Tom put in place, so we won't be changing anything. We will just be trying to improve it.
"It's a tight group of guys we have. Aside from four or five under-18s players who have come into the team this year, the same group has been there for years.
"Nothing has really changed and we will continue doing what we have been."
Anderson was appointed captain by McGee at the start of last season, and the stand-off says he is sad to see the former Wharfedale and Yorkshire Carnegie head coach step down.
He added: "There has been a massive improvement in my game since Tom has come in, and a massive improvement in the team.
"In the two-and-a-half years he was here he got us promoted and bringing on a lot of the players."
Caithness were defeated 26-12 by Ardrossan in their first home match of the campaign in September, however Anderson hopes his side can keep their recent momentum going, adding: "It's a difficult trip, but when they beat us at Millbank it was at the start of the season and we didn't play that well at all.
"We have come on since then and we have got to go into the game looking to get at least four points."