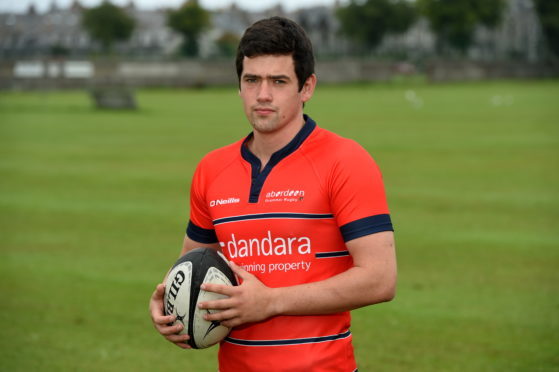 The top four in National 1 remains well within Aberdeen Grammar's grasp.
That is the view of skipper Sam Knudson, whose side are six points adrift of the top four heading into the second half of the campaign.
Grammar take on Kelso tomorrow at Rubislaw sitting in seventh, with the fixture rescheduled after the visitors were unable to travel on December 15.
They are unbeaten in their past four and a continuation of their good form into 2019 should see their aim of a top-four finish realised.
Knudson said: "It all hinges on these next two games. Being in the top six is nice, but we need to be aiming for the top four. We're more than good enough to finish above there.
"We let ourselves down against teams we know we should be doing better against.
"We know we can beat anyone in this league. We have Kelso and Selkirk at home then Marr away, which will be the big one.
"But we feel like we could go down there and get the points."
Knudson feels their best performance of the campaign so far was the 47-28 win over Musselburgh last month, and a repeat performance is required if they are to keep pace with the top sides.
He said: "That's what we have to aim for: come out in the first 30 minutes and do what we did against Musselburgh.
"We want to keep momentum going and if we give them the first 20 minutes they're going to put their stamp on things. We need to start strong and finish the full 80 minutes.
"Hopefully Kelso struggle coming up here in the first week of the year and we can continue our winning run.
"We'll be a bit rusty but so will they and we can't let up. It comes down to attitude on Saturday – we've said it on the bus for away games that we can't wait 20 minutes into the game and then turn up."