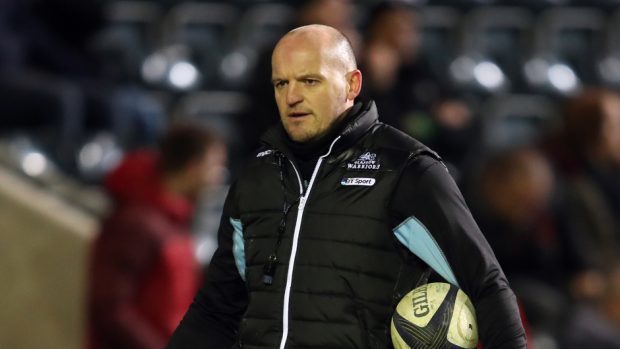 It seemed the start of the 2020 Six Nations Championship was destined to show us the tournament has a Groundhog Day quality.
Wales were efficient and Italy inadequate in dealing with the clamour in Cardiff in the first match, then Scotland highlighted their continuing failure to master the basics – or in Stuart Hogg's case, ground the ball – while the Irish, despite being largely lacklustre, inflicted their third defeat in the last 12 months over their Celtic rivals.
Thankfully, Sunday's events in Paris provided a merciful reminder of this event's continuing capacity to surprise. In advance, almost nobody was tipping a French triumph over England, but Les Bleus, brimming with joyous precociousness and panache, were a revelation, en route to a deserved 24-17 victory.
It was a stunning illustration of how a new coach with faith in his youngsters and the savvy to recruit overseas assistance can make an instant impression. Fabien Galthie effectively bade adieu to a whole generation of his compatriots after the World Cup, signed up the tough-as-teak Shaun Edwards to sort out his defence, and discarded the reliance on crash-bang-wallop which has marked too many recent Gallic performances.
Their squad has an average age of just 24 and former Test star, Galthie, has made it clear he is already laying the foundations for the next World Cup in 2023 – which just happens to be taking place in France.
His young terriers were victorious at the Under-20 World Championships in successive years in 2018 and 2019 and it's obvious their coach isn't remotely interested in Alan Hansen's now-infamous statement: "You'll win nothing with kids".
On the contrary, talents such as Antoine Dupont, Charles Ollivon, Romain Ntamack, Gregory Alldritt and Teddy Thomas emphasised they are very much the real deal and they will be too good for the hapless Italians when the sides meet this weekend.
England, in contrast, are suddenly in a lot of strife and the Calcutta Cup in Edinburgh has become an absolute must-win contest for both Eddie Jones and Gregor Townsend – the only two coaches in this Six Nations who survived the post-World Cup conveyor belt of coaches arriving and exiting across Europe.
The Scots can anticipate a ferocious response from their traditional adversaries, but Jones surely has to make changes to his line-up, given the litany of mistakes which were perpetrated by the likes of Ben Youngs, George Furbank and even Owen Farrell.
They still haven't recovered, psychologically, from being blown away by South Africa three months ago and Townsend needs his charges to make a fast start, establish an early advantage, whip up the crowd and ensure England aren't allowed to forget what transpired in the second period at Twickenham last March.
It's a big if, mind you. Nobody should be surprised by the omission once again of Finn Russell considering how badly this whole affair has been handled. But reports that he and Townsend have had dialogue, possibly opening the door for the Racing 92 player to return to the ranks for the Italian match in Rome, simply adds to the ongoing chaos.
After all, if Scotland lose to England, then flinging in Russell against the Azzurri will come across as an act of desperation from the SRU brigade. But if the Scots retain the Cup – as they have done for the last two years – it would be terribly unfair to switch the spotlight away from their exploits to somebody who isn't even in the squad.
Few, of course, will be concerned about that across Scotland if there's a positive outcome for the hosts this Saturday. Townsend's personnel weren't far from ending their jinx in Dublin and there were plenty of encouraging displays in their ranks.
But ultimately, in a results business, rather than a commercial for Gillette or Remington, close shaves mean nothing. This weekend, the winners at Murrayfield will have forced their way back into contention for the rest of the competition.
The losers, though, will have ensured that their coach has moved a few steps closer to the exit door.
Or the Finn de siecle, if you really want an appropriately excruciating pun!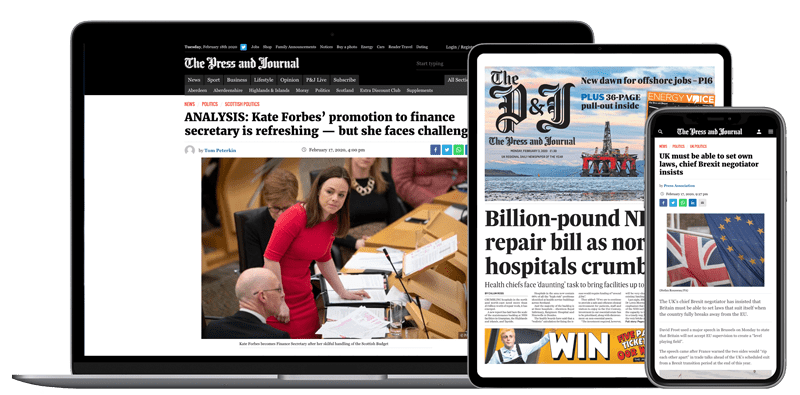 Help support quality local journalism … become a digital subscriber to The Press and Journal
For as little as £5.99 a month you can access all of our content, including Premium articles.
Subscribe