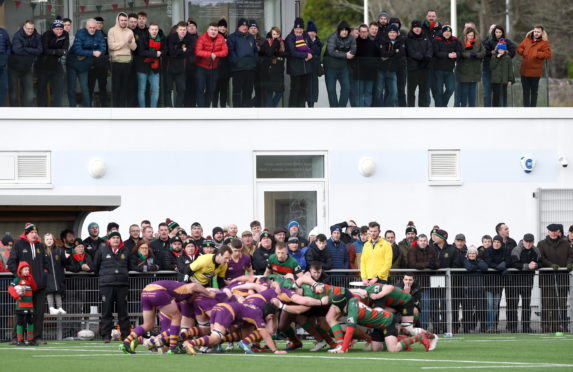 Owen MacDonald is relishing the opportunity to start his career with Highland once lockdown has been eased.
MacDonald became the first recruit for the new season when his signing was announced by the Inverness club this week and is pleased to be joining an ambitious side.
A doctor at Raigmore Hospital, MacDonald recently moved to Inverness from Oban. He hails from Perth and has played for his local side, as well as Dundee and Oban Lorne.
He was sold on the club's vision by Iain Chisholm, Highland's regional development officer who has spearheaded a number of changes at Canal Park since joining the club.
"I'm looking forward to it," said MacDonald.
"Normally when I was moving to a new place, looking for a rugby club would be one of the first things I would do. With everything being closed down it's been a bit tricky.
"I'm certainly keen to get started. It makes you miss it, just with last season getting stopped early. It's an opportunity for the body to recover.
"I don't know any of the boys, so it's going to be something new. I've not had any conversations with Davie (Carson, head coach) yet, just Iain (Chisholm). He's got good visions for the club and is enthusiastic, which is what you need.
"From what I've seen online they're certainly capable of competing in the Premiership. They were second in the league before things got brought to a close with the Covid situation, so they're certainly more than capable of pushing on in the future. Hopefully, that's the aim for the season.
"They've got a good youth set-up and great infrastructure, with the new clubhouse and stand.
"I remember coming up to play when I was 14 or 15 and it was the old clubhouse with grass pitches. Certainly with the amount of investment into the club, it's great to see.
"They seem to have taken massive steps in the last four or five years."
The back row forward was announced on the same day as hooker Harry Mahoney, who had been playing for Birmingham Moseley after being let go by Leicester Tigers last summer.
For MacDonald, it is a challenging time with his day job, with rugby giving him something extra to look forward to when training can resume.
He added: "I've just moved up from Oban, where I've been working for a couple of years. The coach down there seemed to know the coach and he passed on my information.
"With my job, any way you can blow off steam or spread your social network is great. Immediately, you've got the social side of things sorted out and got a good network there."