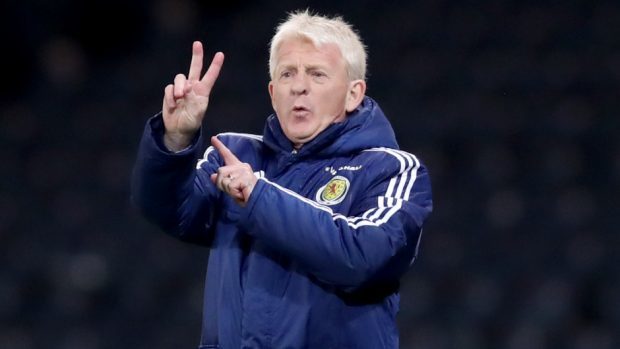 Scotland are back in the hunt for a place in the finals of the World Cup in Russia next year and it's down to two factors – Gordon Strachan and the SFA.
For me, keeping Strachan on as national team manager has brought us to within touching distance of a return to the big show.
Yes, we still have it all to do but credit where it's due to the people in charge at Hampden for standing by their man.
The SFA takes a lot of criticism at times and it was prepared to take it when it decided to stick to its guns and back Gordon. It shows that lessons of the past have been learned, even if we do fall short. We've been getting nowhere by changing managers at the end of each qualifying campaign.
There's been a rush to usher in a new era, which lasts two or three games before the clamour for change starts again and we're back in the same cycle.
That same call to change the manager started when we didn't make it to the Euros in France last summer and continued after the defeat by England at Wembley. The fact the SFA didn't panic and send Gordon packing has been key to us being in a position to reach the finals with two games of the campaign remaining. There's strength and familiarity about the squad but, under a new manager, we'd still be looking for those.
Continuity brings success and it is starting to show through the age grades, with the youngsters coming through the academy system and getting good guidance and coaching to help them make the grade at international level.
We're seeing a national team as close to a club side as you can get.
Celtic's improvement has been a factor, with half of the team coming from one club. That wasn't there a couple of years ago but having a base of players achieving success at a high level makes a massive difference.
Gordon has had to scrape the squad back and start all over again. He's spent hours watching players as it has not been as straightforward as it may have been for previous managers.
Spotting great Scottish players used to be an easy job. It isn't any more. It requires a search the likes of the X-Factor would be proud of.
We've now got a team not only organised, we're playing attractive football now. The opposing goalkeeper has to make three, four or five saves to stop us scoring.
Malta are not one of the leading nations but we got the three points and deserved them.
The performance in Lithuania, however, was the refreshing one.
I don't buy into the theory the talent isn't there. We'll always breed footballers. It's down to the coaches in being able to bring on the likes of Stuart Armstrong, Kieran Tierney and Andy Robertson.