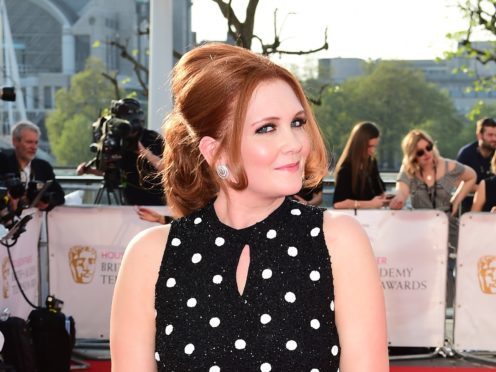 Coronation Street's Jennie McAlpine has said her second baby may end up having a name inspired by the ITV soap.
The actress, who announced at the weekend that she is expecting again, has a son named Albert.
Asked about naming her new addition, she told ITV's Lorraine: "Probably named after a Coronation Street character, like Albert was. Not on purpose, but all the gorgeous names, they've all been in Coronation Street. So probably that."
She revealed the baby is due in October.
The 34-year-old tweeted her announcement on Sunday, writing: ""We've got a bit of news. Pur (sic) baby boy is going to be a big brother later this year. We can't wait to meet you precious one x."
She explained: "Although on Twitter when I said it, a few people were confused because I did a little typo because I have baby brain … I still have baby brain from the last one who is three-and-a-half.
"I still blame everything I do wrong on saying I just had a baby … I said 'pur little boy' instead of 'our little boy', so people thought the cat was having a baby, but it's me."
McAlpine, who plays Fiz Stape in Corrie, also said the soap is likely to "hide" her pregnancy on screen.
She said: "Basket of laundry … I do a lot of that anyway. And then, after a bit, the directors think 'I don't know what to do with this now'. We're going to have to do that – big coats. Unless Fiz gets pregnant. Who knows?
"I don't know, I've just sprung it on them. I think they're frantically thinking about what to do now.
"There's a bit more of those teary scenes in the next few months anyway, so we could just have a few more of those."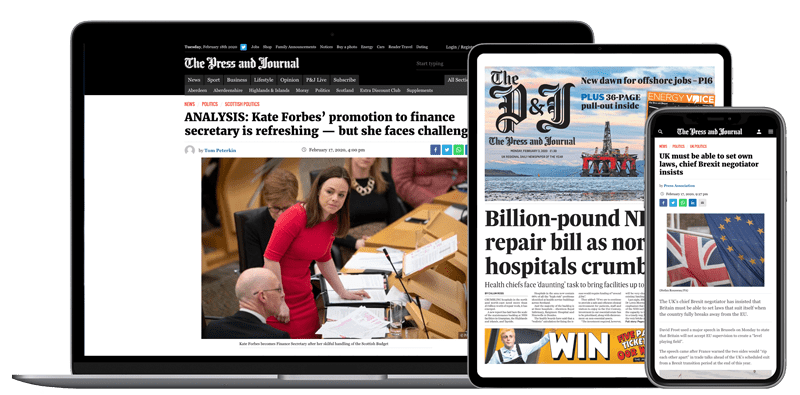 Help support quality local journalism … become a digital subscriber to The Press and Journal
For as little as £5.99 a month you can access all of our content, including Premium articles.
Subscribe