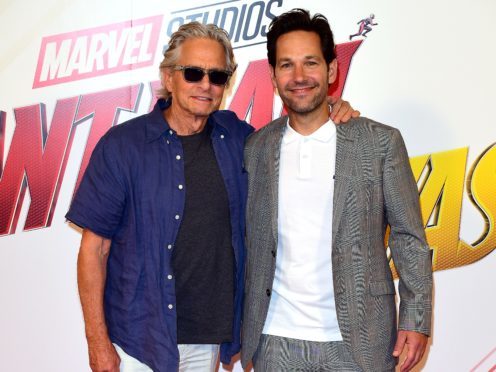 Actor Paul Rudd has said Hollywood stars Michael Douglas and Michelle Pfeiffer's inclusion in the cast for new Marvel superhero film Ant-Man and the Wasp added "credibility" to the movie.
Rudd, 49, reprises the role of the shrinking titular hero in the follow-up to 2015's Ant-Man.
He described Douglas and Pfeiffer as "legends" and admitted he was surprised the new film marked the first time the pair had worked together.
Douglas, 73, returns to the film series as former secret agent and physicist Hank Pym. Pfeiffer will play Janet van Dyne, Douglas' on-screen wife and the original Wasp superheroine.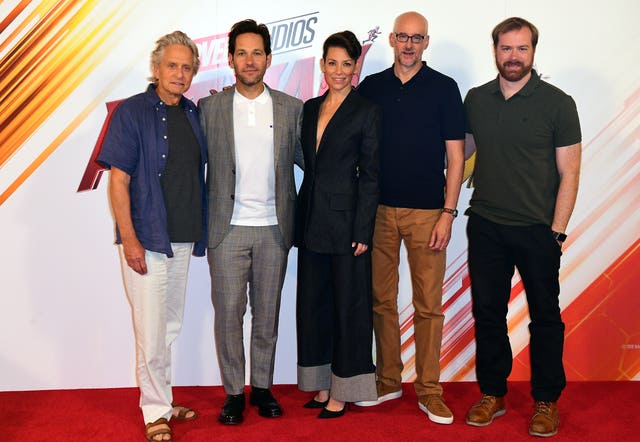 Rudd told the Press Association: "It's crazy because you just assume, 'My God, two legends' but no, this was the first one, and it's a pretty amazing thing when you're on set and you see the two of them acting.
"Or just see the two of them in person – it's amazing. It's nice to be a part of a film with them in the cast, as well as Laurence Fishburne.
"I felt like 'Yeah, this is a real movie'. They lend credibility to proceedings. With them at least I know people are saying 'Wow, there's real actors in it', 'there's Oscar winners in this thing'."
Rudd, who previously appeared in comedy films Anchorman: The Legend of Ron Burgundy and Knocked Up, also discussed the level of exercise he put in ahead of the action film, in which he appears topless.
He said: "Seems to be the case in a lot of the Marvel films, those shirtless scenes. A lot of work goes into half a second of film.
"You've got to fit into the suit and I think there might have been a longer one [footage], but it was trimmed down to fit into the montage."
He jokingly added: "The hardest thing about wearing the suit is it just tears from just how paper thin it is, because my muscles are just growing, it rips all the time.
"It's the weirdest sensation: if I hold still, you can see them growing. It's a little bit like Hulk. I just gotta work on the green part."
Ant-Man and the Wasp is released in cinemas on Thursday August 2.