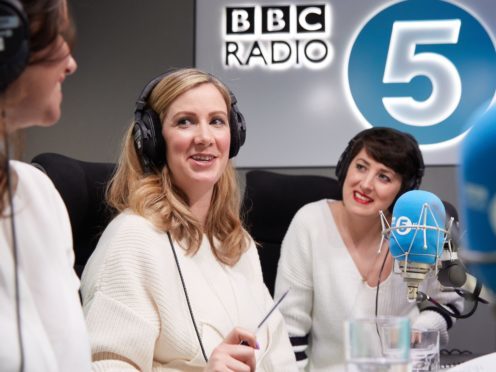 5 Live Drive presenter Tony Livesey has paid tribute to his friend and colleague Rachael Bland following her death aged 40.
Bland's family said in a statement that she had died "peacefully this morning surrounded by her close family".
She was diagnosed with primary triple-negative breast cancer in November 2016 and on Monday she posted on social media saying she had only days to live.
Livesey, who worked with Bland at various stages in her career, told the BBC that Radio 5 Live was "broadcasting with a broken heart".
He said: "5 Live's lost one of its brightest spirits. I'm going into cliche territory now so she'll be pressing an alarm somewhere, but she was beautiful inside and out. She was such a lovely person.
"Rachael Bland – presenter, friend to most of us, inspiration to all. Radio 5 Live is broadcasting with a broken heart. We've lost one of our brightest talents."
Commenting on the last post on Bland's official twitter account, he wrote: "Isn't she lovely. (Cue Rachael tutting and saying: Get on with it!). Co-presenter. Friend. Fighter. I'll hear her laugh when the mic opens today. And every day. X".
Bland documented her cancer journey on her blog Big C Little Me and on her podcast, You, Me and the Big C.
Radio 5's controller, Jonathan Wall, described the presenter as "part of the fabric of 5 Live" and said that today was "a very sad day for all of us and so many of our listeners".
He ended his tribute saying: "We are all so proud at what she achieved – a truly heroic broadcaster and lovely wife, daughter and mum."
A number of other fellow broadcasters also shared their sadness at the news of her death.
Jacqui Oatley tweeted: "Sleep tight, dear inspirational Rachael. You'll never be forgotten…"
And Sky's Hayley McQueen said: "This is such tragic news about the brilliant journalist Rachael Bland passing away at just 40 years old. May this inspiring courageous woman rest in peace. Thoughts with her husband, family, friends & in particular her young son."
Radio 5 Live presenter Anna Foster tweeted: "Fly high Rachael, we'll never forget you and we'll make sure your incredible work lives on".
Health Secretary Matt Hancock tweeted: "So sad to hear Rachael Bland has died. She fought so bravely. Her legacy is a testament to how much more we need to do to beat this dreadful disease."
Dame Kelly Holmes responded to the post on Bland's official Twitter account, writing: "I am only liking this as I want to respect what you have written. It feels strange to be pressing like on something so sad. Rachael has done more for awareness then anyone and for that people are truly grateful. My heart and love goes out to all of your family so sorry."
Former Busted singer Charlie Simpson expressed his sadness at the news, recalling how he'd listened to Bland's podcast this week, adding he had been "amazed at how charming, funny and gracious she was in the face of such tragic circumstances. Such a strong women. Rest In Peace".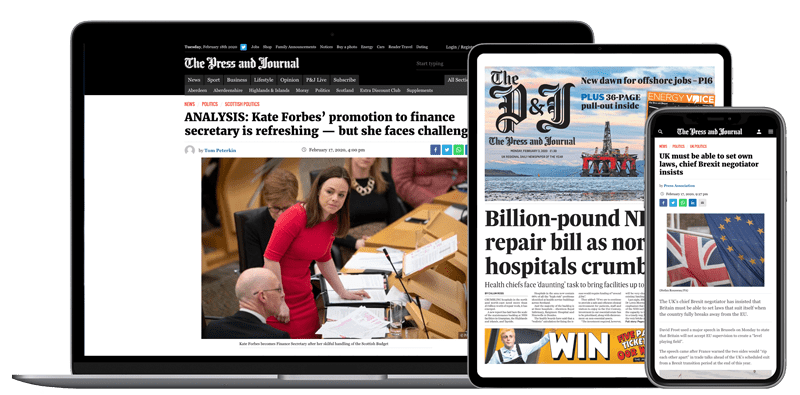 Help support quality local journalism … become a digital subscriber to The Press and Journal
For as little as £5.99 a month you can access all of our content, including Premium articles.
Subscribe