A Lamborghini Countach "hero car" famously used in a scene in The Wolf of Wall Street where it sustains major damage is heading to auction.
Described as being preserved in its "as-filmed"' condition, the white supercar is one of the most famous cars to grace the silver screen in recent years.
Directed by Martin Scorsese, the Wolf of Wall Street (2013) follows the story of stockbroker Jordan Belfort – played by Leonardo DiCaprio – who was a highly controversial character on Wall Street during the 1980s and 90s.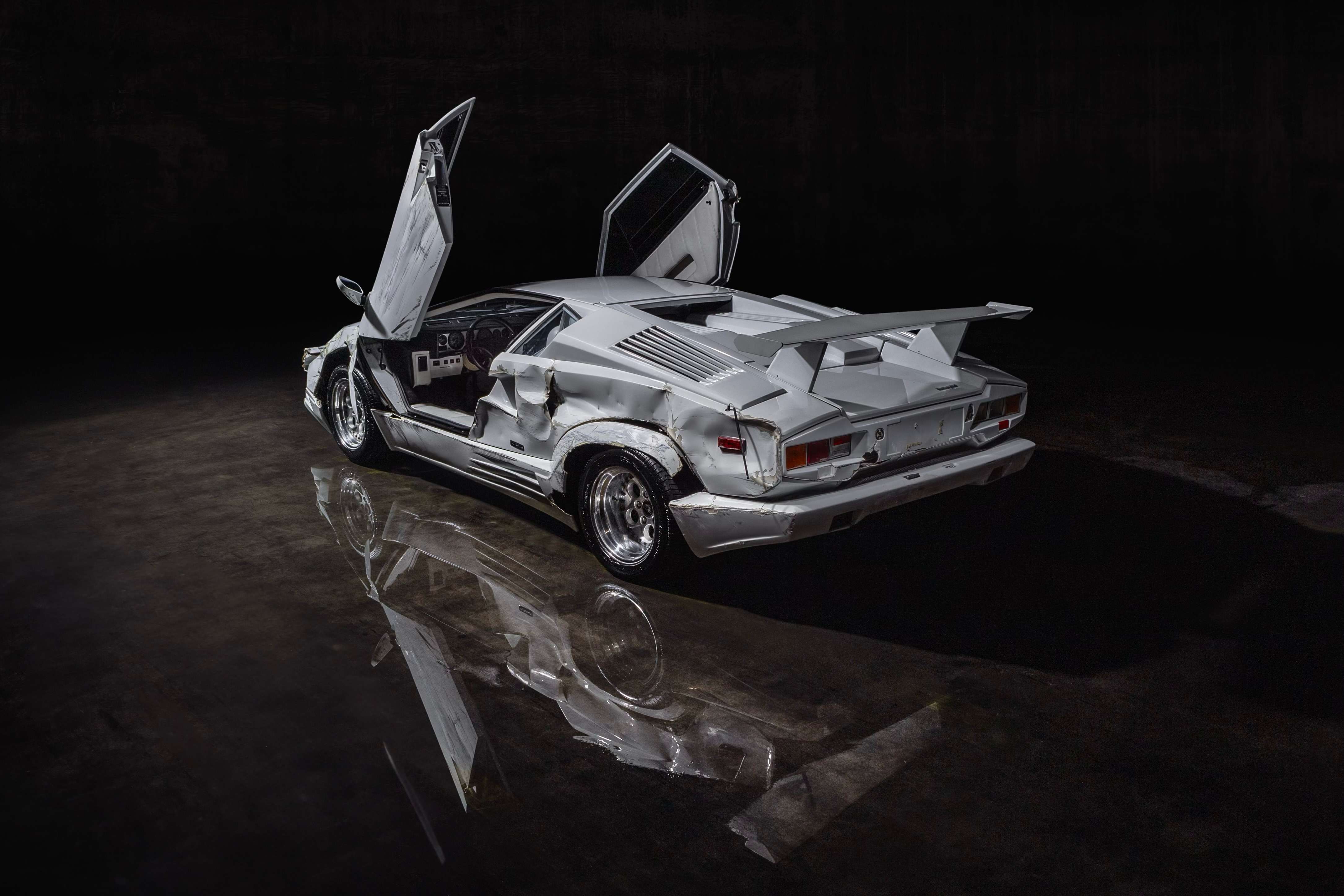 One of the most famous scenes in the film involves this particular Lamborghini – a Countach 25th Anniversary Edition, which is one of just 658 ever produced to mark the Italian firm's quarter of a century as a car maker. Only 12 are believed to have been made in this specification for the US market.
The car is said to star alongside DiCaprio for more than three minutes in the film, and is best known for the scene where Belfort drives the car while severely impaired by the drug Quaaludes. In the film, DiCaprio's character crawls into the car and then recklessly drives home sustaining various damage on the way.
This Lamborghini was in fact used for the stunts, though Scorsese deemed the damage gathered in the action not to be serious enough, so ordered his crew to inflict more damage to the vehicle to make it appear more 'wrecked' in later scenes.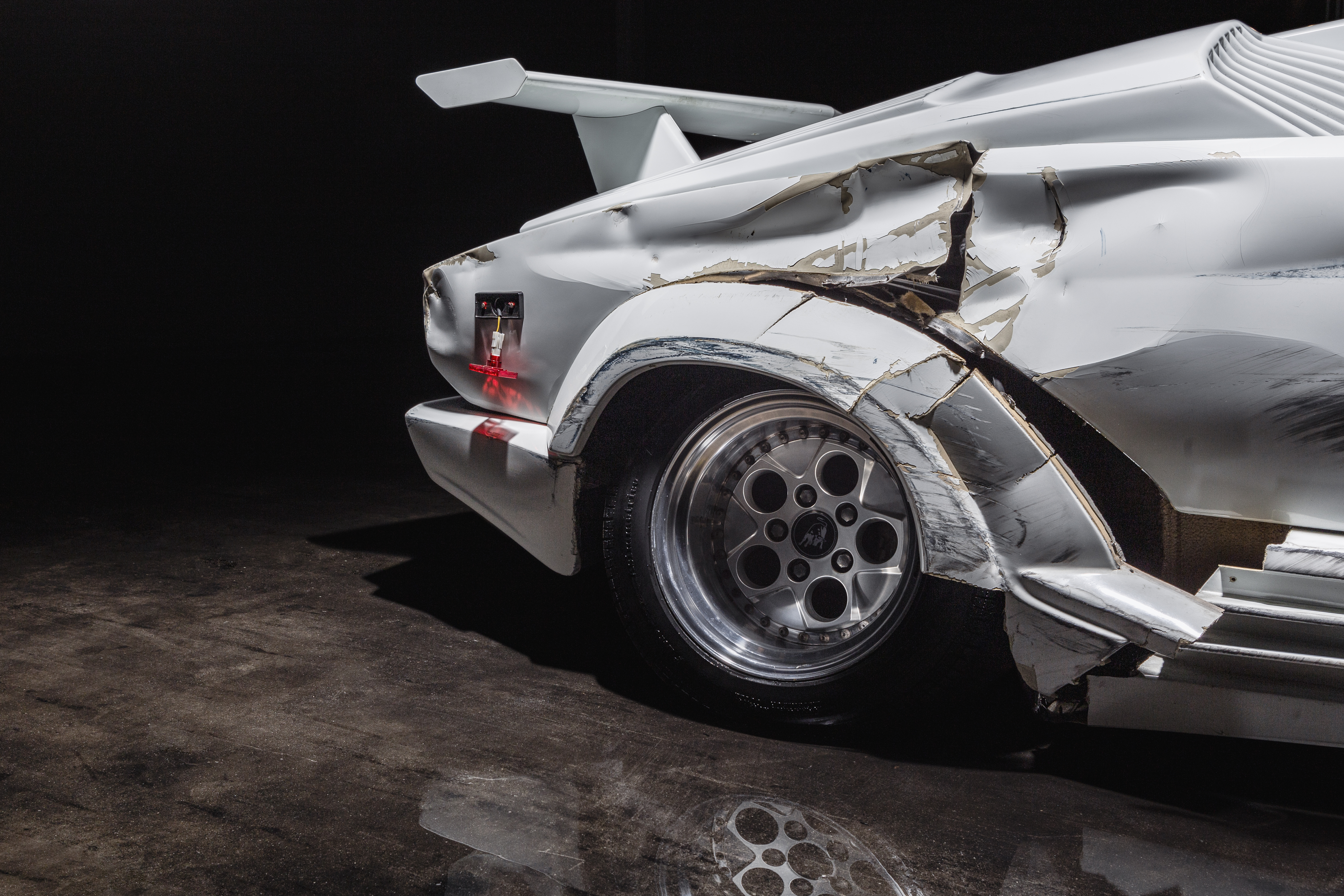 Since appearing in the film, the Countach is said to have been 'meticulously preserved' and is now being offered to the public for the first time, directly from one of the original filmmakers.
The Countach is going under the hammer with Bonhams at an auction coinciding with the Formula 1 Abu Dhabi Grand Prix on November 25. It is being sold with an estimate of $1.5m-2m (£1.24m-1.65m).
It will be accompanied by various film memorabilia, including documentation, a Jordan Belfort costume and a director's chair and clapboard signed by Leonardo DiCaprio and Margot Robbie, who also starred in the film as Naomi Lapaglia, Belfort's second wife.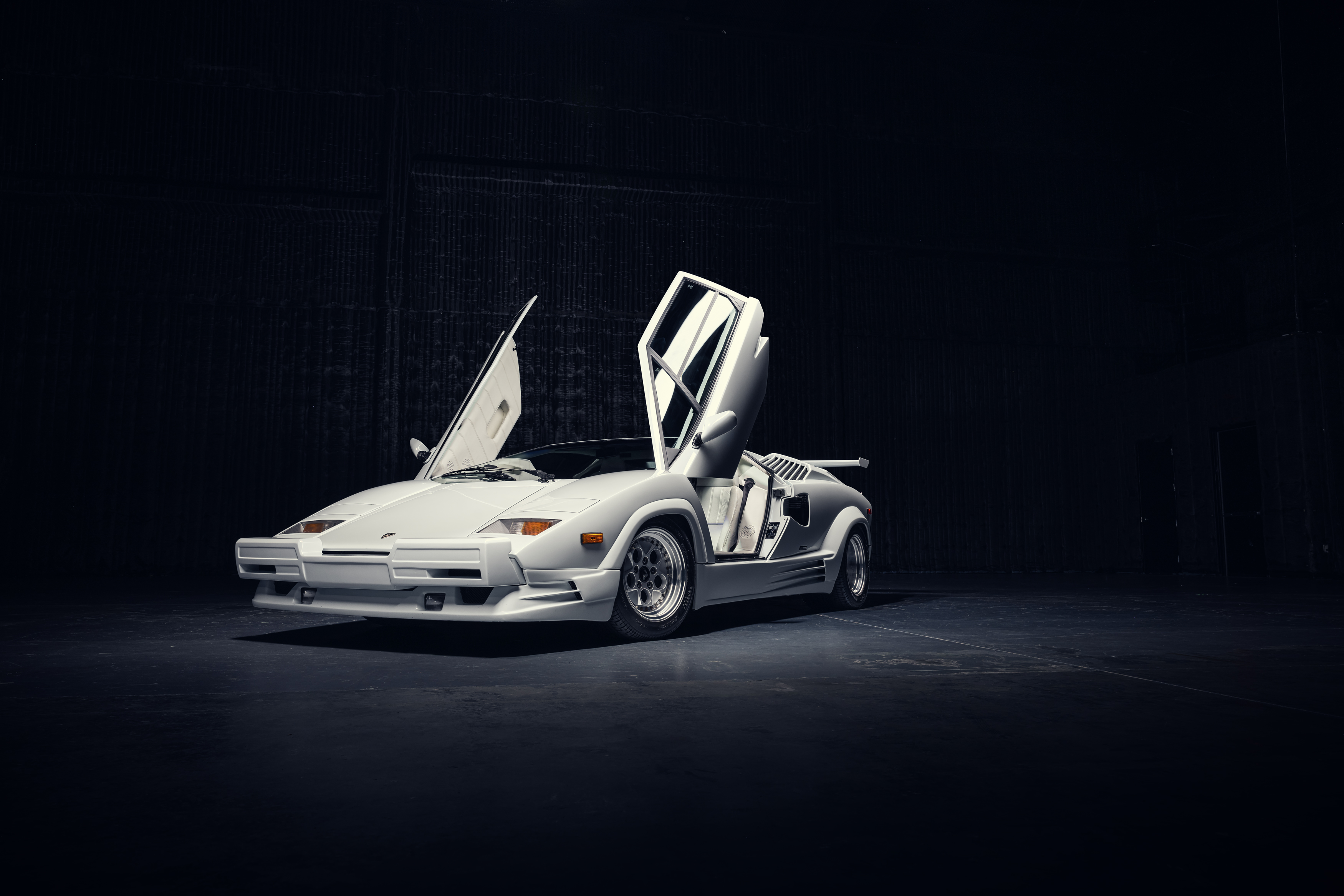 A second Lamborghini Countach 25th Anniversary Edition in a matching specification was also used for filming, though didn't sustain damage. Interestingly, this car is also heading to auction in New York on December 8 this year with RM Sotheby's, carrying the same estimate of $1.5m-2m (£1.24m-1.65m).