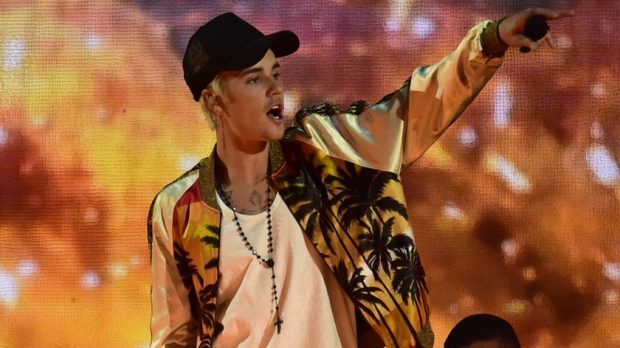 Justin Bieber has painted a religious picture to raise money for charity.
The pop heartthrob's painting, entitled Calvary, features a cross against a backdrop of storm clouds.
Bieber, 23, said he is selling it in aid of the wildfires in California, although he did not specify whether the proceeds would go to those affected or towards rebuilding work.
The star posted a picture of his artwork on Instagram and wrote: "Selling this painting I did called 'Calvary'.
"ALL PROCEEDS GO TO WILDFIRES IN CA."
The Thomas wildfire, which started in December, is the largest in California's modern recorded history. It has burned more than 700 homes in Santa Barbara and Ventura counties.