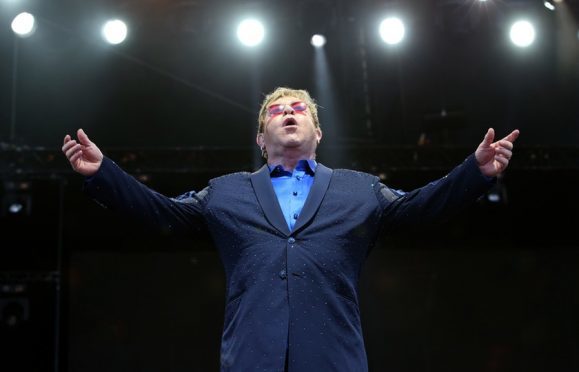 Sir Elton John is an extraordinary and extravagant pop icon, nicknamed the Emperor of Excess whose entire professional life story can be summed up by the title of a TV documentary about him: "Tantrums and Tiaras".
The 70-year-old has announced his retirement from performing following career where everything was flamboyant and over the top. He is a past-master at hissy-fits and has an impressive track record of storming out of the big occasion.
But he is also a brilliant musician and singer – he even adapted Verdi's Aida as a Walt Disney musical – and, unlike many pop stars, he managed to maintain his position at the peak of public popularity for decades on end. He remains a unique performer.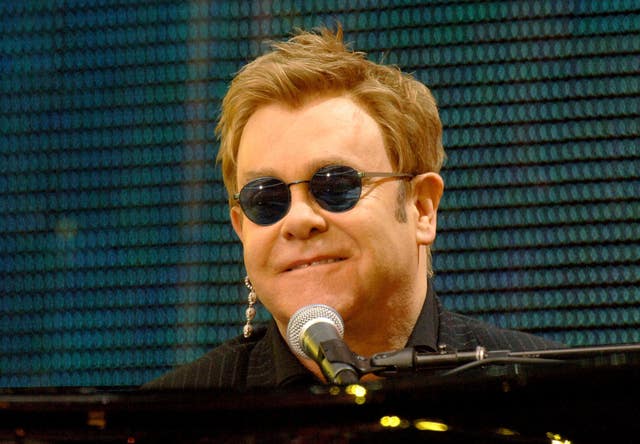 However, he would almost certainly regard the pinnacle of an amazing career that unforgettable occasion when he sang his specially reworked version of Candle In The Wind at the funeral of Diana, Princess of Wales, who had been his close friend for years. It was the most sensitive moment of what was one of the most emotional events of the 20th century.
He had known the Princess for some 15 years. He first met her at a Windsor Castle ball. He arrived early and she was there by herself. According to reports, the two danced the Charleston alone for 20 minutes.
But he was associated with royalty long before his friendship with the Princess. As far back as the early 1970s, Princess Margaret and The Queen Mother became devoted fans of his.
He had remained for years on the guest list to parties at Buckingham Palace and, again according to reports, at one such event jived with the Queen to Bill Haley's hit Rock Around The Clock.
Elton Hercules John was born on March 25, 1947 as Reginald Kenneth Dwight, a name he later changed to his professional name. He was educated at Pinner County Grammar School and the Royal Academy of Music.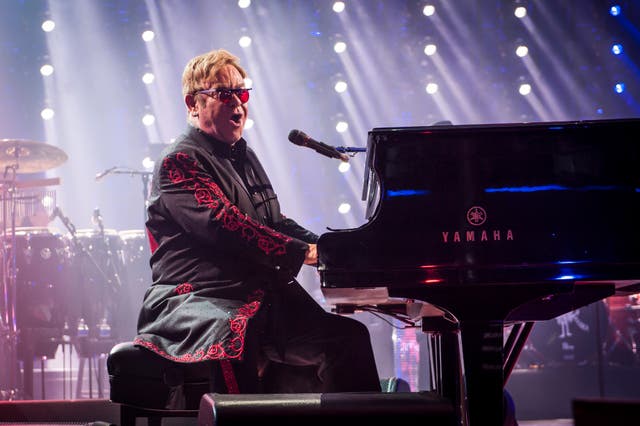 A humble start to quite the career, Sir Elton first began performing aged 15 in 1962 under his birth name – first at a pub, then a hotel, near to his home town.
Within three years he and his friend Bernie Taupin had signed up to the in-house writing team at Dick James Music, the publishing company responsible for The Beatles' output.
In those early years, Sir Elton and Taupin wrote numerous songs, most of them in the musician's mother's maisonette in Pinner. In fact, Taupin, the son of a Lincolnshire farmer, and Sir Elton formed one of the greatest music partnerships of the 20th century.
By 1970, he was touring the United States in concert, where he became an instant hit.
He formed the Elton John Band and was soon touring the world, including many countries in Europe as well as Australia and Japan – and also became the first international pop singer to perform in Soviet Russia.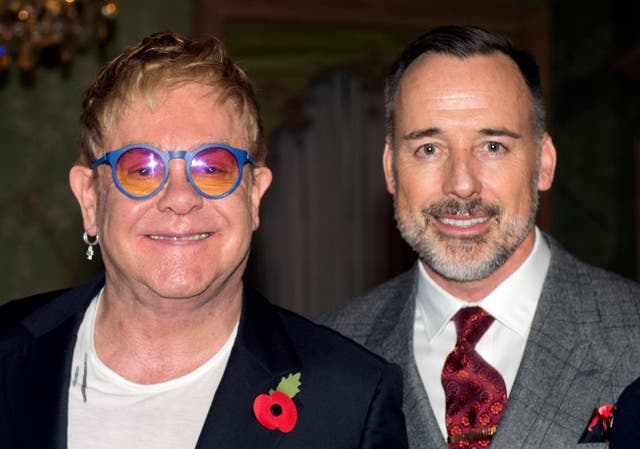 But although his act became more preposterous and his costumes more outrageous, he remained an Establishment figure, beloved by Royalty.
After attempts at relationships with women – including a marriage to German-born Renata Blauel – he came out as gay and took up with a Canadian former advertising executive, David Furnish.
Early in 2000, he said: "Drugs and drink nearly destroyed me and I didn't know how to have a healthy relationship. But I've been sober now for 10 years and what I love most in my life is my sobriety and my relationships with my friends, family and partner."
His decision to quit touring comes after he was forced to cancel a series of shows when he contracted a bacterial infection last year.
He became "violently ill" during a flight home from Santiago, Chile and was admitted to hospital where he spent two nights in intensive care.
Following his return to home, he had to cancel the May and April dates in his Las Vegas residency.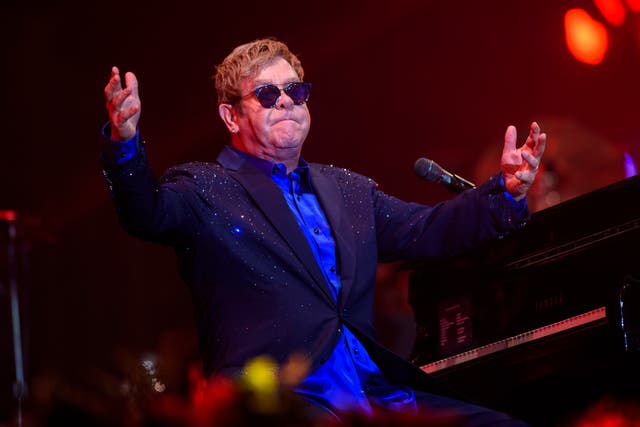 It was not the first time ill health had stopped the veteran musician from taking to the stage.
In 1999, he was fitted with a pacemaker when doctors found he had an irregular heartbeat – while in 2013 the star performed 10 concerts in pain before cancelling the rest of his tour, including a headline slot at London's Hyde Park, after being diagnosed with appendicitis.
At the time, Sir Elton said he felt "grateful to be alive", revealing that he could have died at any time while struggling through his European tour unaware he was suffering from the condition.
In 2012, he cancelled a number of shows as a result of a respiratory infection which struck him during a series of US dates. He also missed concerts due to a bout of food poisoning.
He was made a CBE in 1996 and knighted in 1998, just a few months after his unforgettable performance at the funeral for Diana, Princess of Wales.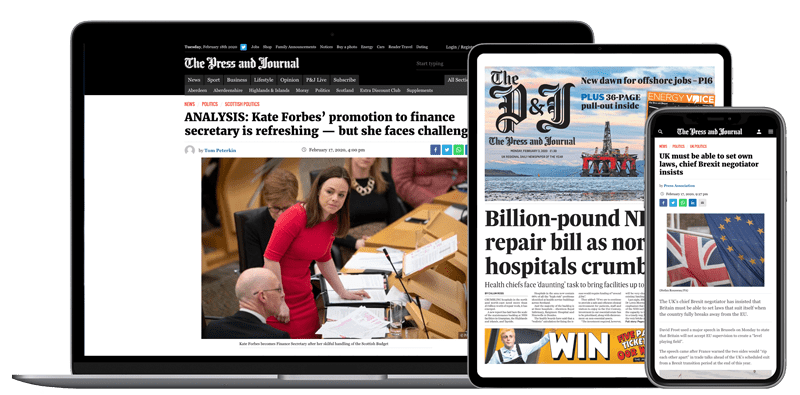 Help support quality local journalism … become a digital subscriber to The Press and Journal
For as little as £5.99 a month you can access all of our content, including Premium articles.
Subscribe