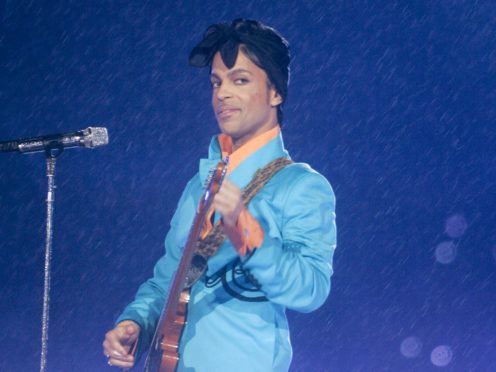 Some of Prince's closest confidants had grown increasingly alarmed about his health in the days before he died and tried to get him help as they realised he had an opioid addiction, according to newly-released investigative documents.
Yet none were able to give investigators the insight they needed to determine where the musician got the fentanyl that killed him, the documents said.
Just ahead of this weekend's two-year anniversary of Prince's death, prosecutors announced they would file no criminal charges in the case and the state investigation was closed.
"My focus was lasered in on trying to find out who provided that fentanyl, and we just don't know where he got it," said Carver County attorney Mark Metz.
"We may never know. It's pretty clear from the evidence that he did not know, and the people around him didn't know, that he was taking fentanyl."
Metz said Prince had suffered from pain for years and probably believed he was taking a common painkiller.
Prince was 57 when he was found alone and unresponsive in a lift at his Paisley Park studio compound on April 21, 2016.
His death sparked a national outpouring of grief and prompted a joint investigation by Carver County and federal authorities.
A post mortem examination found he died of an accidental overdose of fentanyl, a synthetic opioid 50 times more powerful than heroin.
The investigative materials, including documents , photos and videos, were posted online on Thursday.
Several images show the music superstar's body on the floor of his Paisley Park estate, near a lift.
The documents include interviews with Prince's inner circle.
They included longtime friend and bodyguard Kirk Johnson, who told investigators that he had noticed Prince "looking just a little frail," but said he did not realise he had an opioid addiction until he passed out on a plane a week before he died.
"It started to all make sense though, just his behaviour sometimes and change of mood, and I'm like, oh this is what, I think this is what's going on.
"That's why I took the initiative and said let's go to my doctor because you haven't been to the doctor, let's check it all out," Johnson said, according to a transcript of an interview with investigators.
Johnson said after that episode, Prince cancelled some concerts as friends urged him to rest.
He also said that Prince "said he wanted to talk to somebody" about his addiction.
Johnson asked his own doctor, Michael Todd Schulenberg, to see Prince on April 7, 2016.
Schulenberg told authorities he gave Prince an IV; authorities said he also prescribed vitamin D and a nausea medication — under Johnson's name.
Johnson then called Schulenberg on April 14, asking the doctor to prescribe a pain medication for Prince's hip.
Schulenberg did so, again under Johnson's name, Metz said.
On the night of April 14 to April 15, Prince passed out on a flight home from Atlanta, and the private plane made an emergency stop in Moline, Illinois.
The musician had to be revived with two doses of a drug that reverses the effects of an opioid overdose.
A paramedic told a police detective that after the second shot of naloxone, Prince "took a large gasp and woke up", according to the investigative documents. He said Prince told paramedics, "I feel all fuzzy."
A nurse at the hospital where Prince was taken for monitoring told detectives that he refused routine overdose testing that would have included blood and urine tests.
When asked what he had taken, he did not say what it was, but that "someone gave it to him to relax".