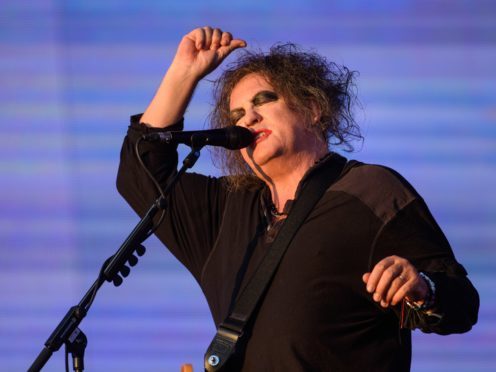 The Cure performed in front of a packed Hyde Park in London on Saturday, almost 40 years to the day since their first ever show.
Playing at the end of a sweltering day of music at British Summer Time festival, The Cure treated the crowd to a joyous, sing-along mix of their classic pop and rock tunes dating back to the late 1970s.
Singer Robert Smith thanked all the fans and bands who braved the heat in London as he revealed he was close to celebrating four decades leading The Cure and reserved special thanks for those fans who were "still here" after so many years.
A leading figure in the goth subculture of the 1980s, Smith jokingly cowered behind his fingers raised in a cross against the sun as he came on stage before launching into Plainsong, the opening track from 1989's top-selling album Disintegration.
"I really can't talk until the sun goes down," he said. "It's taking all my energy not to dissolve."
The heat did not sap his energy for performance, however, as the 59-year-old led his band through a set of classic hits including Friday I'm In Love, Boys Don't Cry, Lullaby and Close to Me.
Nearly 50,000 people came out to watch the bands – including Interpol, Goldfrapp and Editors – on the second day of British Summer Time 2018, a day which also saw the capital host the annual LGBT Pride march and England beat Sweden 2-0 to progress to the semi-finals of the 2018 World Cup in Russia.
Temperatures passed 30C as goths and rockers clad in black and leather mingled with England fans in football shirts and peopled decked out in glitter and rainbows in London's biggest open space.
Sporadic chants of "football's coming home", a line from 1996's Three Lions which has become an impromptu anthem of the summer due to England's ongoing success at the World Cup, echoed across the park between the bands.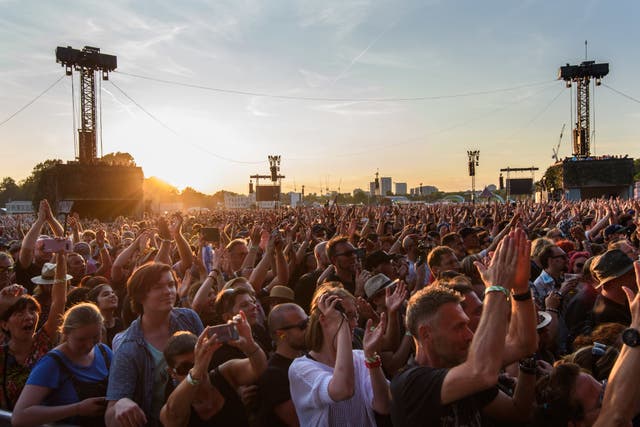 Andrew and Pam Nicholson travelled down from Edinburgh to see The Cure and for Andrew, 54, this was the ninth time he had seen the band play live, a stretch dating back to 1982.
"I was delighted by the encore and all the stuff from the first album," he said, "stuff I haven't heard them play for going on 30 years."
After two hours and nearly 25 songs from his back catalogue, Smith thanked the crowd and the other performers from the day.
It was almost 40 years since the band's first gig as The Cure, at The Rocket club in Crawley, East Sussex, on July 9 1978, he added.
"If you'd asked me then what I thought I'd be doing in 40 years time, I couldn't have told you it was this," he said, before playing a final string of songs to bring the day to a close.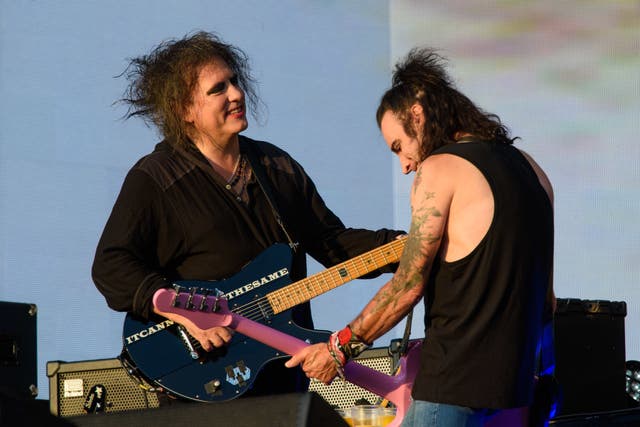 "It's been a good first four decades," Smith said before leaving the stage, "here's to the next one. See you very soon."
British Summer Time Festival 2018, the fifth at Hyde Park, continues on Sunday with acts including Eric Clapton and Santana before a second weekend of music starting on July 13.
Michael Buble, Van Morrison and Bruno Mars will all play before Paul Simon closes the festival on July 15.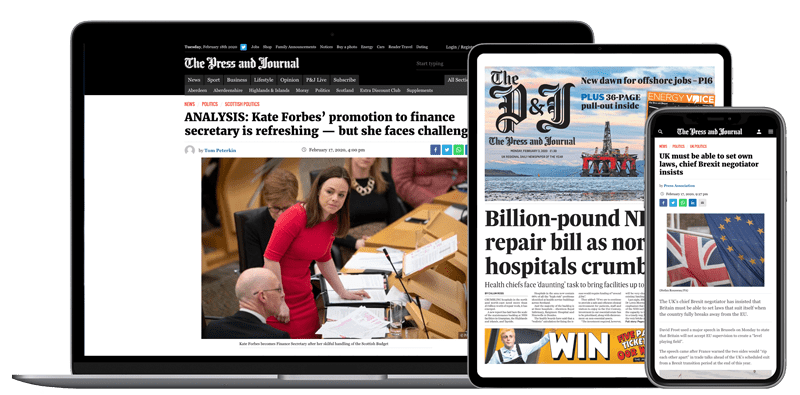 Help support quality local journalism … become a digital subscriber to The Press and Journal
For as little as £5.99 a month you can access all of our content, including Premium articles.
Subscribe