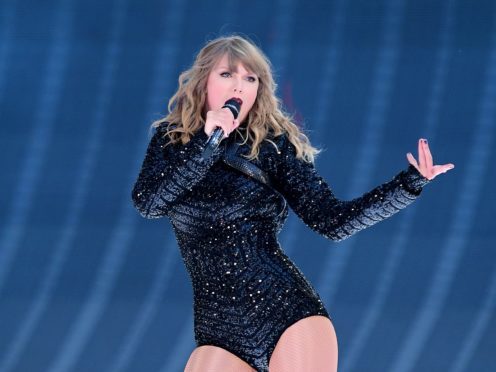 Singer Taylor Swift has thanked fans for their support during a concert in the US that she played one year to the day since jurors found a radio host groped her during a photo shoot.
In August 2017 a jury in Denver, Colorado, decided that DJ David Mueller had grabbed the singer-songwriter's backside during a pre-concert picture opportunity in 2013. Swift won a symbolic one dollar (77p) in damages.
Swift was playing a sold-out concert at the Raymond James Stadium in Florida exactly one year after the case ended.
The singer told fans: "Looking back, this exact day a year ago, I was not playing a sold out stadium in Tampa, I was in a courtroom in Denver, Colorado.
"I was there for a sexual assault case and this day a year ago was the day the jury sided in my favour and said that they believed me.
"I just think about all the people that weren't believed, or the people who haven't been believed, or the people who are afraid to speak up because they think they won't be believed."
An emotional Swift held back tears as she told her cheering fans that there was still a long way to go for women to be able to call out inappropriate sexual behaviour made towards them.
"And I just want to say that I'm sorry to everyone who ever wasn't believed because I don't know what turn my life would have taken if people didn't believe me when I said that something happened to me.
"I just wanted to say that we have so, so, so much further to go and I'm grateful to you guys for being there for me during what was a really, really horrible part of my life."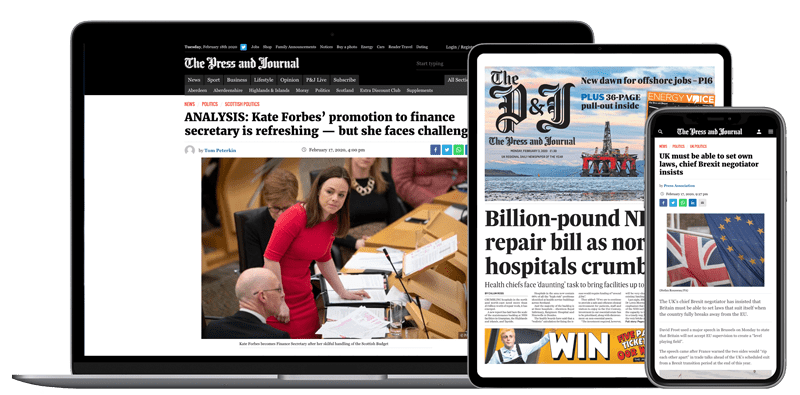 Help support quality local journalism … become a digital subscriber to The Press and Journal
For as little as £5.99 a month you can access all of our content, including Premium articles.
Subscribe