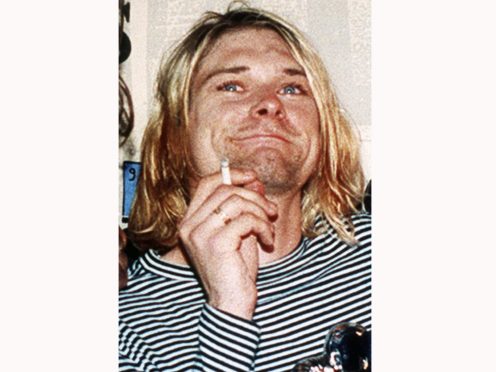 Nirvana bass player Krist Novoselic has shared a message of tribute to rock star Kurt Cobain 25 years after his death.
Cobain took his own life in 1994 at the height of his band's fame, causing widespread grief for fans of the pioneering grunge band and its frontman.
Long-time friend and bass player in the grunge band, Novoselic has shared a message on Twitter marking 25 years since Cobain was found dead in his home in Seattle.
He retweeted the post from the official Nirvana account, which read: "Kurt – You left us 25 years ago. You mean so much to so many."
Albums like Bleach, Nevermind and In Utero lifted Nirvana from the Seattle music scene to international adoration.
The group disbanded following the death of Cobain, who had struggled with drug abuse and the pressures of fame.
AP reported that dozens of people have left flowers, candles and written messages at a Seattle park at the site of Cobain's death.
Fans travelled to Viretta Park in the city, leaving memorials on benches. Flowers were left alongside with handwritten notes including "thank you for your art" and "find your place".