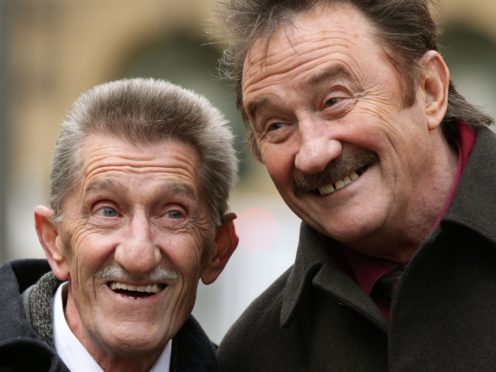 The final series of ChuckleVision will be made available on iPlayer in memory of Barry Chuckle after his death at the age of 73, the BBC has said.
The veteran entertainer, real name Barry Elliott, died at the weekend after finding fame performing alongside his brother Paul Elliott as the Chuckle Brothers.
Their BBC comedy show ChuckleVision ran for 21 series from 1987 to 2009, and the BBC said it has been inundated with requests to bring the show back since his death.
The 21st series will be put on iPlayer on Tuesday afternoon with the blessing of Paul in the hopes that fans old and new will enjoy the brothers at their best.
Alice Webb, director of BBC Children's, said: "Barry was loved by both the audience and his colleagues at BBC Children's.
"He'll be sorely missed by all who knew him. We hope by making the final ever series of ChuckleVision available that viewers old and new can enjoy Barry and Paul's unique brand of kids' comedy."
Mr Elliott's eldest brother Jimmy Patton previously said the TV star had been suffering from bone cancer which had spread to his lungs, but kept news of the disease private.