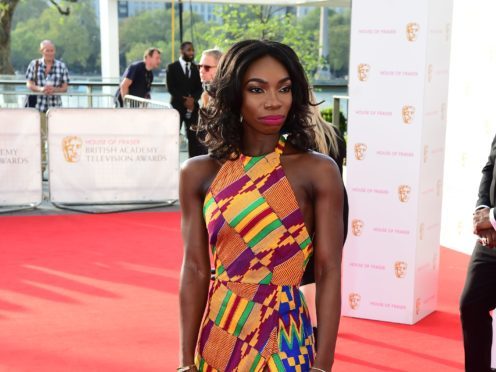 Actress Michaela Coel has told of experiences she faced at drama school and in her career as a black woman, one of which involved a group of "brown and black" actors confined to a smaller space than a white co-star.
Delivering a powerful speech for the James MacTaggart Memorial Lecture at the Edinburgh TV Festival, for which she received a standing ovation, the Chewing Gum creator and lead star said she was called "n*****" twice while at drama school.
She said she was the "first black girl" that had been accepted in five years, and was described as the "elephant in the room" by the head of the school, before the N-word was directed at her on two separate occasions.
Coel later told of her joy when her play, Chewing Gum Dreams, was commissioned to be created into the E4 series Chewing Gum, which went on win two Baftas.
She recalled what she labelled "Trailer-Gate", which she said happened while Chewing Gum was being filmed.
Coel said: "I approached the trailers to find five actors and actresses ranging in tones of brown and black, including the woman who plays my mother, bound up in one third of a trailer.
"The second trailer was occupied by an actress, looking like privileged piggy in the middle, and the third was mine, the writer."
She told of her dramatic entry into the production office, where she shouted: "You know what that looks like don't you? Like a f***ing slave ship!"
Coel said that one of the producers denied being a racist, to which she agreed, adding: "That's what makes this all so bizarre."
The executive producer apologised to everybody involved and provided more trailers for the shoot, Coel said.
She said the actors agreed to share the cramped trailer space because "they just wanted it to work, their belief in the job only matched by their anxiety of losing it".
"I apologised. I told them we were working for a reputable channel, and a reputable production company and they wouldn't dream of recasting anyone for wanting a private space to prepare and change."
Coel said that she has never accused anybody she has worked with of racism, but that she has noticed "possible patterns and tendencies" in her career.
Later in the lecture, Coel recalled "rummaging through a gift bag for my first big mainstream award".
"It contained dry shampoo, tanning lotion and a foundation even Kim Kardashian was too dark for.
"A reminder: this isn't your house."
Coel also told of a time she had an acting job after Chewing Gum, which was filmed for three months "in a place, far, far away".
She said she was "immediately anxious", and that when she was there, she had stones thrown at her by four men on the street.
"I call that a catastrophic consequence," she said.
"The producers saw shooting in 'that place' as a low-cost haven. They didn't consider the experiences of the brown and black cast to meet the morals of their diversity compass, because they didn't think to see things from our point of view."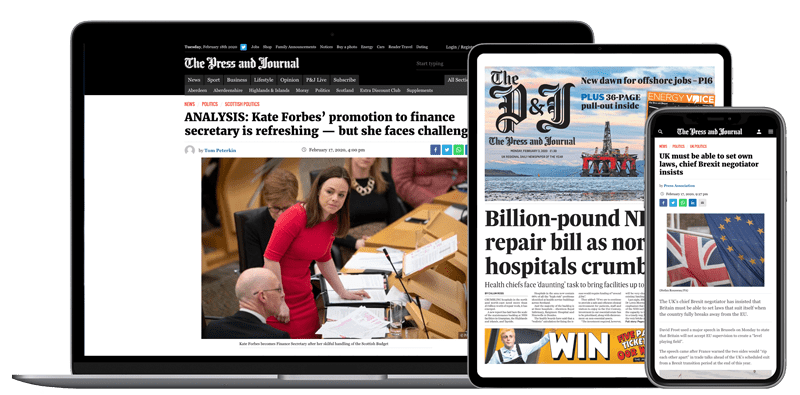 Help support quality local journalism … become a digital subscriber to The Press and Journal
For as little as £5.99 a month you can access all of our content, including Premium articles.
Subscribe