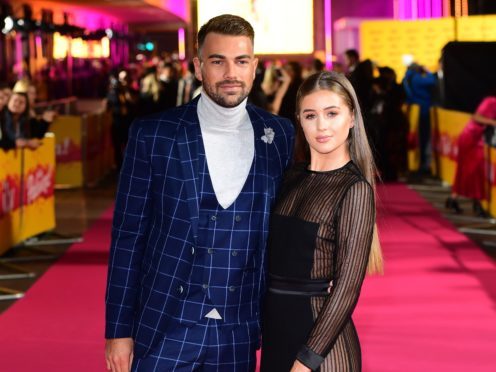 Love Island star Georgia Steel has said that she simply "fell out of love" with partner Sam Bird while denying cheating on him.
Steel and Bird confirmed earlier this week that they had split after three months, with Bird saying that he was not able to comment "at the moment".
Steel has now taken to Instagram to share her side of the story, alleging that Bird had "come up with an imaginary scenario" and that he was planning on telling the press she had cheated.
She wrote: "Sam thinks I cheated because he went through my phone, read and took screen shots of banter I had between me and my best mate which he's now threatening to sell to the press."
Steel said that she did stay the night at her ex-boyfriend's house, but insisted that nothing happened, adding: "I'm honestly not like that."
She added: "I went over to collect some things which he has of mine which I needed for the flat and then ended up having a heart to heart as I was very down as me and Sam had been constantly arguing.
"Sam now wants to believe that I did cheat on him but in reality the relationship ended due to the fact I fell out of love."
Citing public pressure and the decision to move in together, Steel said she felt "trapped" in the relationship.
"I gave our relationship everything as I really did want it to work and I was loyal throughout," Steel added, referring to her well-known catchphrase – "I'm loyal" – from her time on the ITV2 reality series.
She signed off: "I really do hope he finds the girl for him as he has so much to give and does deserve to find love.
"And I really hope I find the man for me too in the future."
Bird had originally announced the break-up on social media on Wednesday, the day after they had walked the red carpet together at an ITV event.
He had said: "I'm devastated to announce me and Georgia have split up for reasons I can't bring myself to comment on at the moment. As always I wish her all the best."
The pair made headlines when they refused to couple up with other people while in Love Island.
They had opted to split up after being given an ultimatum, but eventually were unable to move on with other islanders, and forfeited their place in the villa.