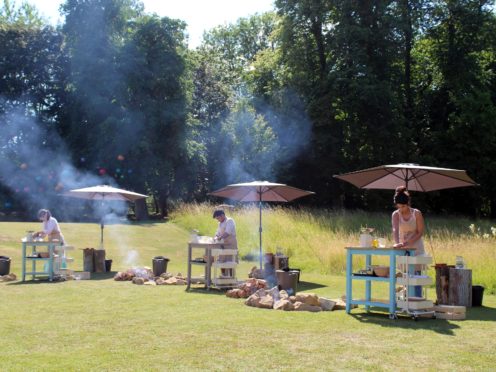 Great British Bake Off star Ruby Bhogal has revealed how the programme's crew kept her and her fellow finalists in the dark about the finale's dastardly outdoor campfire challenge.
Ruby, Rahul Mandal and Kim-Joy Hewlett were tasked with cooking six pitta breads and three dips on an open fire in the technical challenge in the last episode of the series.
The trio were perplexed when the task was unveiled to them before they were led outside to complete the tricky mission.
Former Bake Off contestant Martha Collison, who took part in the 2014 series, was confused over how the deception was possible, and probed Ruby and Kim-Joy on Twitter.
She tweeted: "How on earth did they smuggle @iam_rubes, @kimjoyskitchen and Rahul into the tent for the technical without them spotting three campfires 10 feet away?"
Ruby replied: "I saw the campfires … I asked … they told me they were setting up BBQ's for the family day and I questioned no more."
Martha shared her appreciation of the "amazing" trick, commenting on the "crafty crew".
Ruby wrote back: "Hahaha still makes me laugh how gullible I was and how that logic just made PERFECT SENSE!"
Kim-Joy revealed that she too had been deceived by the Bake Off crew, adding: "I have just been telling people this story too!! 'One for chicken, one for beef, one for pork!!'"
All three of the finalists struggled with the challenge, although Kim-Joy narrowly succeeded to win the technical.
However, Rahul went on to win the series after impressing judges Prue Leith and Paul Hollywood with his spectacular showstopper creation.
Ruby has said Rahul was a "very worthy, deserved winner", calling him her "little magician".
She added in a tweet: "To be in the tent on finals weekend with him and @kimjoyskitchen was a dream – they are both crazy talented and I feel lucky to have been able to share that with them! #GBBO #team2018 #teamlove."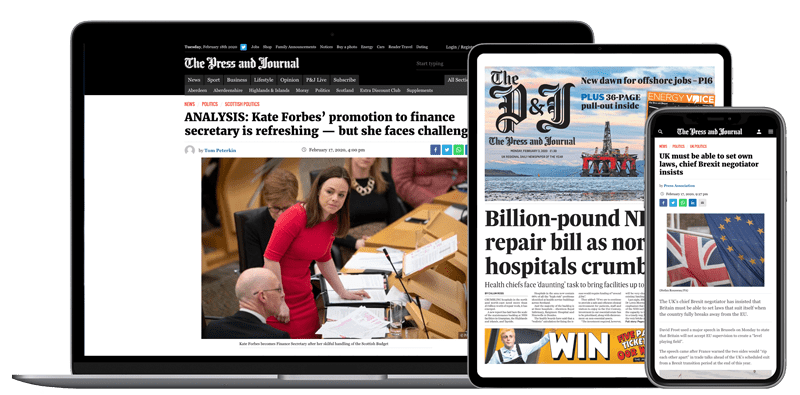 Help support quality local journalism … become a digital subscriber to The Press and Journal
For as little as £5.99 a month you can access all of our content, including Premium articles.
Subscribe