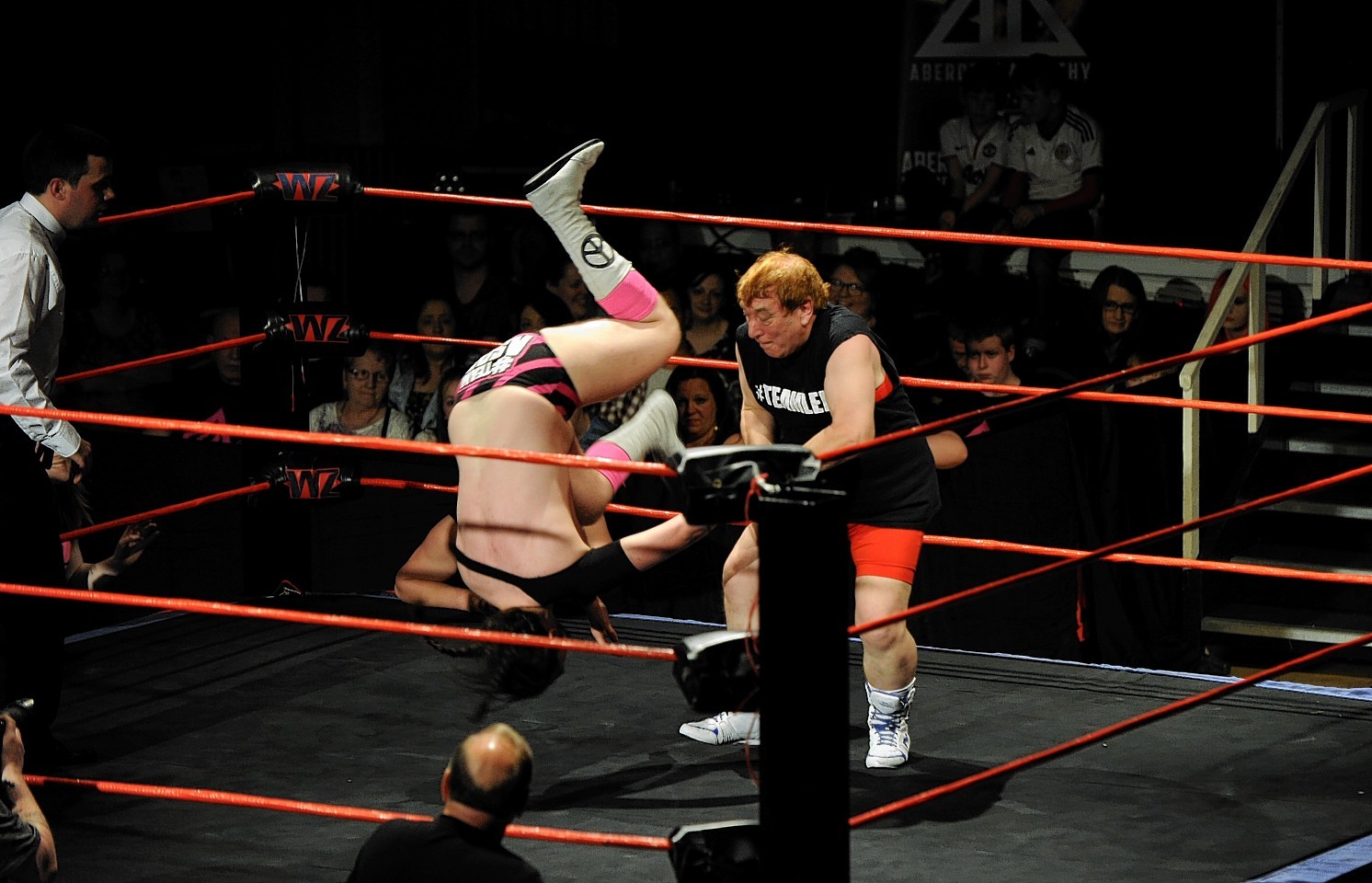 More than 1,000 fight fans cheered as an Aberdeen councillor rolled back the years to return to the wrestling ring.
But it was no dream comeback for 59-year-old Len Ironside, who lost his bout to Aspen Faith, 24, at Aberdeen Beach Ballroom on Saturday. May 10
The Granite City echoed to the grunts of the grapplers as 1,200 spectators created a red-hot atmosphere for WrestleZone Aberdeen Anarchy.
Their encouragement changed to boos as there were suggestions that Ironside had been cheated out of a winning return.
He got his revenge though – after his younger opponent had illegally used the ropes – with a deadly double forearm smash in an after-match skirmish.
In the night's main event, Glasgow's Jack Jester took the undisputed heavyweight championship with a decisive win over Crusher Craib.
Also on the bill were two American wrestling legends, Scotty 2 Hotty and X-Pac, once part of the famous WWE circuit.
X-Pac said: "Aberdeen has been fantastic. It was a great crowd and a great venue, reminding me of the Royal Albert Hall – thanks again Aberdeen."
WrestleZone is back in action on May 24, at Dalrymple Hall, Fraserburgh.
Visit www.wrestlezonescotland.co.uk for more information.