Senior Labour politicians and union officials were among hundreds of people who attended a memorial service to celebrate the life of former union leader Rodney Bickerstaffe.
Speakers paying tribute in Westminster Central Hall on Thursday included former deputy prime minister John Prescott, who described Mr Bickerstaffe as a "giant" of the labour movement in the UK and abroad.
"He stood for social justice and peace – and everyone knew he was on their side," he said.
Unison general secretary Dave Prentis said Mr Bickerstaffe was widely admired and respected, adding: "If you knew him, you loved him. He always had time to listen to the people he represented. He gave a voice to the voiceless and power to the powerless."
Actress Maxine Peake said Mr Bickerstaffe's skills as an orator were unrivalled, while Labour leader Jeremy Corbyn said if the former Unison leader was still alive, he would be campaigning to bring peace to Syria.
Music at the service was provided by the Dodworth Colliery Band and the choir of Unison, the union he led from 1996 to 2001.
Mr Bickerstaffe, who died last October aged 72, was general secretary of the public sector union NUPE before it became Unison and was a former president of the TUC.
He also served as president of the National Pensioners Convention for four years from 2001.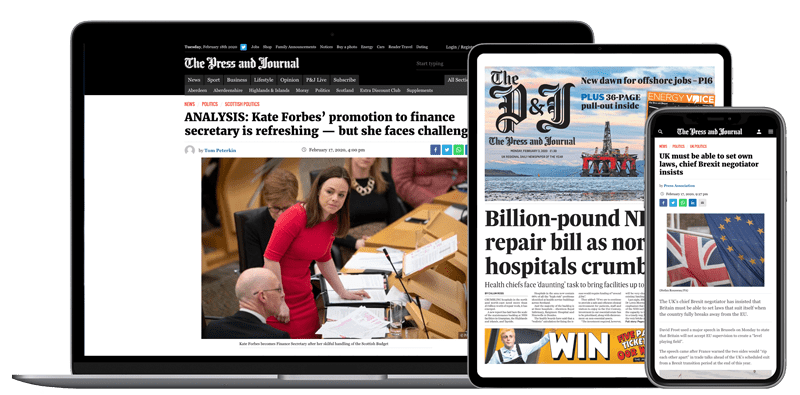 Help support quality local journalism … become a digital subscriber to The Press and Journal
For as little as £5.99 a month you can access all of our content, including Premium articles.
Subscribe