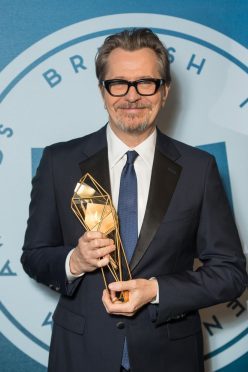 British stars will vie for contention at the 75th Golden Globes where the Hollywood sexual harassment scandal exposed by Harvey Weinstein's downfall will be thrust into the limelight.
Women will wear black in solidarity with victims of sexual assault and harassment at the ceremony in Beverly Hills on Sunday, in what will be one of the most high-profile displays of support for the "MeToo" movement.
UK contenders include Gary Oldman, who is hotly-tipped to beat Phantom Thread's Daniel Day-Lewis to actor in a drama film for his portrayal of Winston Churchill in Darkest Hour.
Sally Hawkins is up for actress in a drama movie for The Shape Of Water, which leads the way with seven nominations, but she faces stiff competition from Meryl Streep and Frances McDormand.
Londoner Daniel Kaluuya received his debut nomination with a nod for actor in a comedy film with Get Out, the satire tackling racism.
British directors Christopher Nolan and Martin McDonagh both have films up for best drama – with Dunkirk and Three Billboards Outside Ebbing, Missouri respectively – but they face Hollywood heavyweight Steven Spielberg's The Post.
The trio are also up for best movie director where they face South Shields-born Sir Ridley Scott who is nominated for All The Money In The World, in which he scrubbed Kevin Spacey from the finished film when the actor became embroiled in the scandal engulfing Hollywood.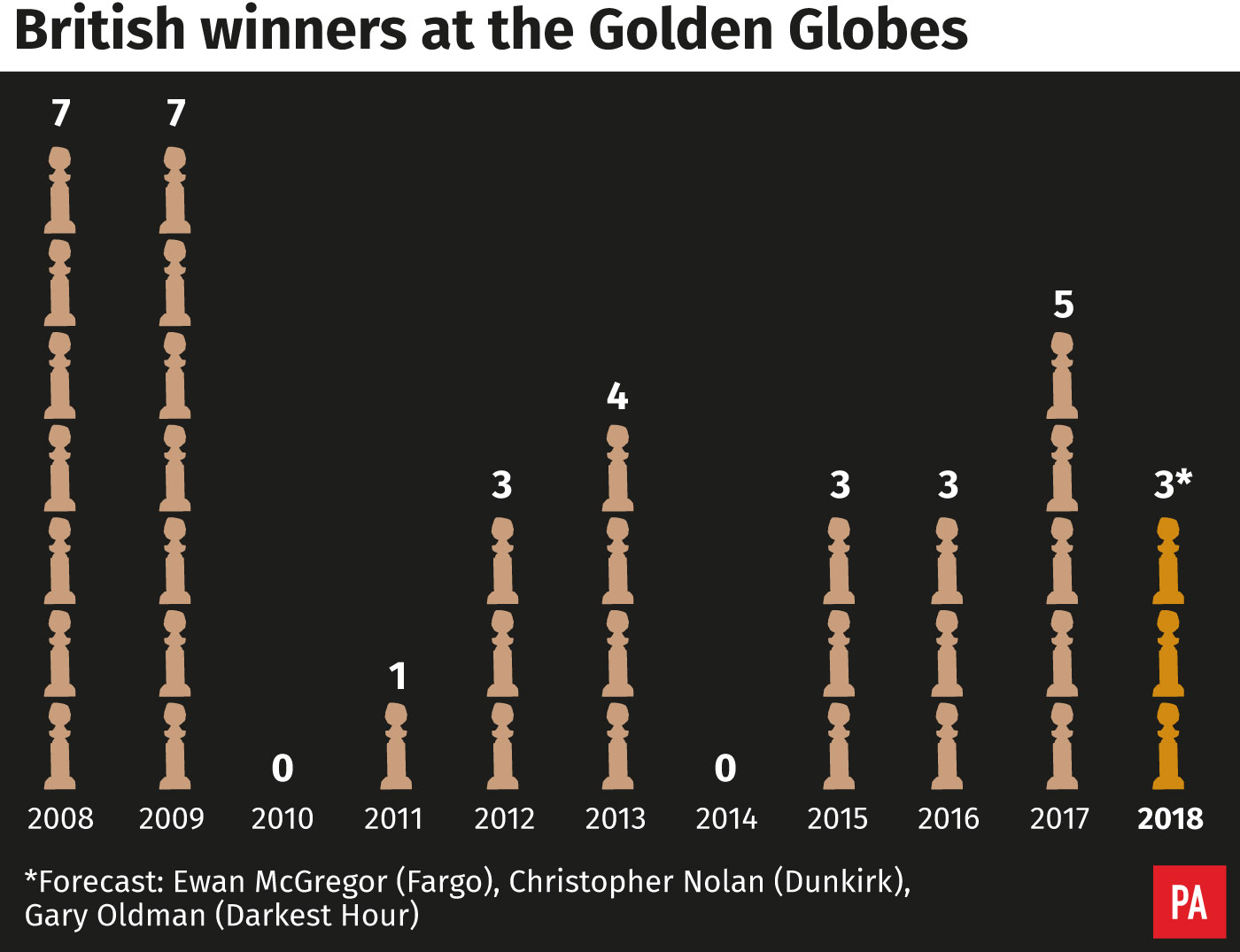 Twenty years after she won her first Globe with a performance of Queen Victoria in Mrs Brown, Dame Judi Dench is again nominated for the role with her performance in Victoria & Abdul.
She faces Lady Bird's Saoirse Ronan, from Ireland, in the best actress in a comedy or musical category.
In the television categories, Claire Foy is up for best drama actress for The Crown, which is itself up for Best drama where it faces Game Of Thrones.
Britons David Thewlis and Alfred Molina are up for best supporting actor in a limited series or TV film for their roles in Fargo and Feud: Bette And Joan respectively.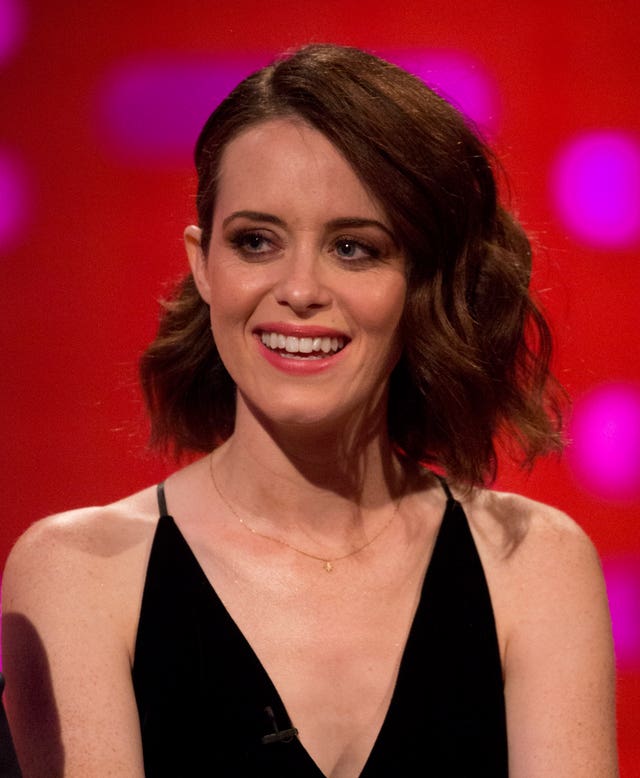 Fargo's Ewan McGregor and Jude Law, in The Young Pope, vie for best actor in a limited series or TV movie.
Time's Up, the gender equality backed by stars including Reese Witherspoon and Emma Stone, has supported calls for women to wear black at the ceremony.
It will be hosted by Comedian Seth Meyers at the Beverly Hilton, where stars are expected to arrive on the red carpet from 10pm UK-time ahead of the ceremony starting at 1am Monday.