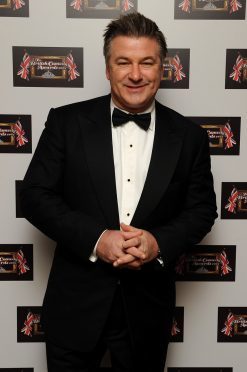 Film fans have expressed outrage that The Boss Baby has received an Oscar nomination over The Lego Batman Movie.
The computer-animated film, which stars the voice of Alec Baldwin and was directed by Madagascar director Tom McGrath, has received a nod in the category alongside The Breadwinner, Coco, Ferdinand and Loving Vincent.
Following the Oscar nominations, film lovers took to Twitter to share their disappointment at its triumph and the film quickly became a trending topic on the social networking site.
Actor Griffin Newman, who stars in Amazon series The Tick, wrote: "OH, COOL, WE'RE JUST GOING TO NOMINATE FERDINAND AND THE BOSS BABY OVER THE LEGO BATMAN MOVIE AND GO ON ACTING LIKE WE'RE A VAGUELY RESPECTABLE SOCIETY???"
One tweeter shared a mock therapy situation, writing: "MY THERAPIST: How are you feeling?
"ME: I just think it's funny how The Boss Baby got an Oscar nom for best animated feature and The LEGO Batman Movie got snubbed I mean LEGO Batman was the first film in years to truly capture Batman's identity and internal struggle and—
#Oscars."
Another added: "Nobody is talking about the fact that the #%-€`$ Boss Baby was nominated?! Lego Batman Movie. Hello?"
One film fan said The Boss Baby's nomination was "disrespectful" to The Lego Batman Movie, and called for the Lego films to stop being snubbed.
One person said: "The fact that Boss Baby got nominated for an Oscar just like that, but it took Leonardo DiCaprio like most of his life to just get one."
"I can't believe we now have to call the boss baby an oscar nominated film," another tweeter wrote.
"The Boss Baby has been nominated for Best Animated Feature, in case you were wondering whether or not you should take the Oscars seriously this year," another quipped.
The Boss Baby currently has a rating of 52% on reviews aggregator site Rotten Tomatoes and received mixed reviews from critics upon release last year.
The Lego Batman Movie has a Rotten Tomatoes rating of 91%.