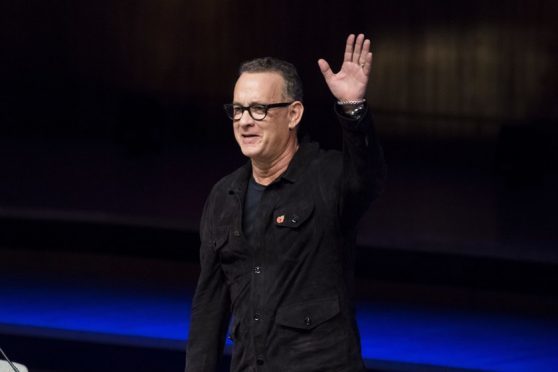 Tom Hanks has been snubbed for an Oscar nomination, with Jessica Chastain, Michelle Williams and Steven Spielberg also missing out on nods.
Hanks failed to land an acknowledgement in the best actor category for his performance as Washington Post editor Ben Bradlee in The Post.
He has not been nominated for an Oscar since Cast Away in 2001.
The film's director Steven Spielberg also failed to land a nod in his category, although Meryl Streep did pick up a best actress nomination for playing the newspaper's publisher Katharine Graham.
The Disaster Artist star and director James Franco was also left out of the best actor category, after he was accused of sexual misconduct by multiple women.
Michelle Williams and Jessica Chastain were both left out of the best actress category for All The Money In The World and Molly's Game, while Wonder Woman fans hoping Gal Gadot would get some recognition were also left disappointed.
There was also a surprise in the best director category when British playwright Martin McDonagh was left out for Three Billboards Outside Ebbing, Missouri and Paul Thomas Anderson was the unexpected inclusion for Phantom Thread.
McDonagh was not completely shut out though, landing a nod for his screenplay, while the film was mentioned for best picture and star Frances McDormand for best actress.
Both Sam Rockwell and Woody Harrelson landed best supporting actor nominations for their roles in the black comedy.
This left no room for Call Me By Your Name stars Armie Hammer and Michael Stuhlbarg.
There were also some surprising omissions from the best picture race, with I, Tonya, The Big Sick and The Florida Project missing out.