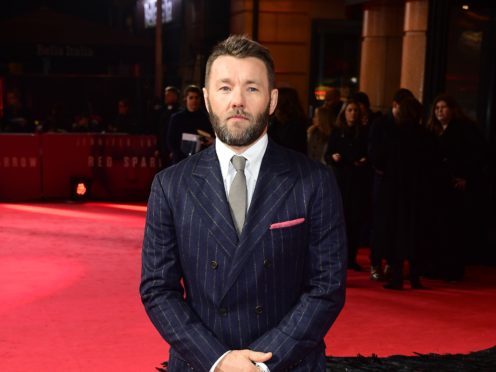 Hollywood star Joel Edgerton has said he first became obsessed with spies when he was a child growing up in Australia.
The Great Gatsby actor, who will next be seen playing a CIA agent in Red Sparrow opposite Jennifer Lawrence, said he was so drawn in by the world of James Bond he had his own spy kit when he was a little boy.
He told the Press Association: "I'm pretty certain the first (spy film) I saw was Moonraker that I remember, with Jaws in it, and then the transition into Roger Moore in A View To A Kill and all that stuff.
"Then reading John LeCarre at school, The Spy Who Came In From The Cold."
He added: "For some reason I was fascinated by it because I had a spy kit when I was 10, a pair of binoculars, I had a little recording device, I had a big book that I cut the pages out of so I could stash stuff in there.
"I was a good spy, no-one caught me."
However, Edgerton said he was drawn to his character in Red Sparrow, Nate Nash, because he was not a smooth operator in the style of Bond.
He said: "I kind of loved my character got to be the unsuave one.
"He was a bit of a hapless lonely bit of a loser and a loser because in the world of spy craft, trusting and being a little bit open to seeing a person's humanity, rather than the mechanics of their design and their manipulation, those traits tend to make you bad at your job."
In the film, Edgerton plays an American agent who ends up entangled with Lawrence's ballerina Dominika Egorova, who has been recruited to the Russian intelligence service to use her body as a weapon and the Australian star said he had been surprised by the timeliness of the story, given the current investigation into Russian interference in the US election.
He said: "It's weird. I think that the plan from Fox (the film studio) was they were going to make this movie before all the news in America, the collusion and the idea of meddling with the election became such a hot topic and it started to peak and peak and peak and continued to as we made this movie."
He added: "Obviously there is no weird dude with orange hair running around in the movie. The closest thing to that is me.
"It's about something else but it just so happened that the Cold War is back."
Red Sparrow is released in UK cinemas on March 1.