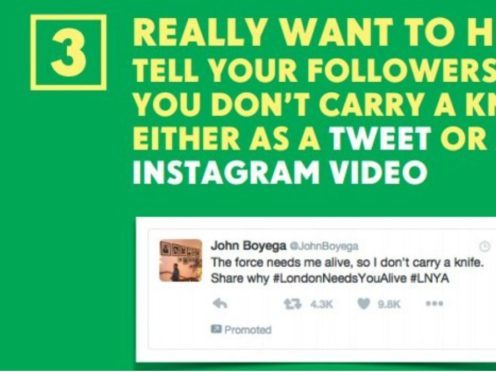 The Mayor of London's office has been forced to remove promotional material for its anti-knives campaign after it was discovered celebrity endorsements supporting the drive had been faked.
Star Wars actor John Boyega, grime artist Lethal Bizzle and singer Jessie J were among those who featured in the information pack apparently endorsing the London Needs You Alive scheme, launched by Sadiq Khan in November last year.
But it has since emerged that the entertainers were not consulted about their involvement, and that the social media posts featured – including content from Twitter and Instagram – were fake.
One, featuring Peckham-raised actor Boyega's Twitter handle, made play of his recent role in the sci-fi blockbuster, claiming: "The force needs me alive, so I don't carry a knife. Share why #LondonNeedsYouAlive #LNYA"
Another, attributed to @LethalBizzle, said: "Grime needs me alive, so I don't carry a knife. Share why #LondonNeedsYouAlive #LNYA"
Both tweets appeared as though they had been retweeted and liked by thousands of people.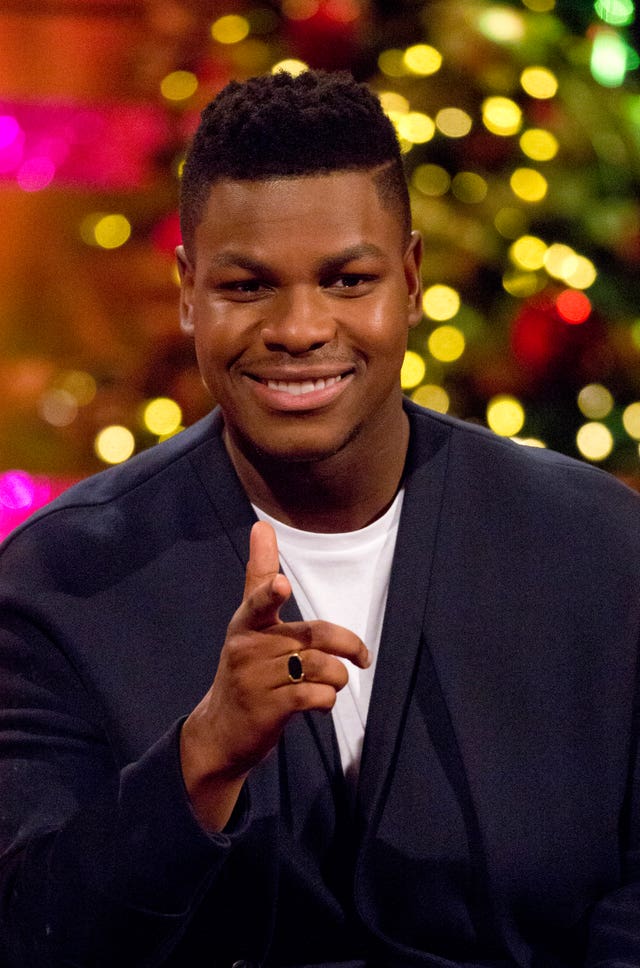 Mr Boyega's spokesman Femi Oguns said: "That is not John's tweet. He only tweets from his own account which is verified by the official tick. All others are fake accounts.
"Neither of us were aware (of Mr Boyega's apparent involvement in the campaign)."
The promotional material in question, which the Greater London Authority said was designed by the AMV agency, was taken down from the mayor's website after the Press Association pointed out the celebrities had not given their public backing to the campaign.
A spokesman for the Mayor of London said: "This was an honest mistake.
"Images created by AMV during their pitch for the account were published on the GLA's website in error rather than the final approved campaign images.
"They have been taken down and will not be used again."
Speaking in December, Mr Khan told City Hall the campaign – rolled out in an attempt to combat knife crime in the capital – was backed by "influencers" who "have a large following from our young people who are most likely to be affected by knife crime".
A Freedom of Information request to the authority by the Press Association revealed the longlist of influencers included hip-hop artists Yungen, selected because he "cared about the issue", grime star Bossman Birdie, who "experienced the repercussions of violence", and spoken word poet Hussain Manawer.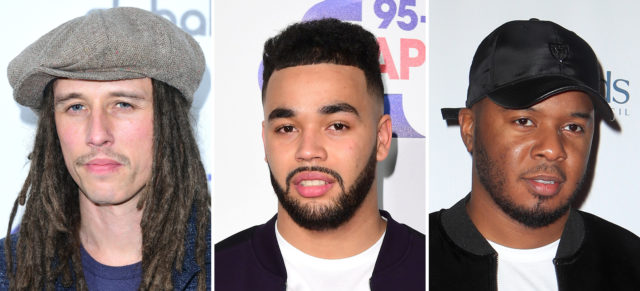 Another long-listed influencer, singer and songwriter JP Cooper, was later ditched by the campaign organisers because he was "deemed not as appropriate for (the) target audience as Yungen or Bossman Birdie, given his genre of music".