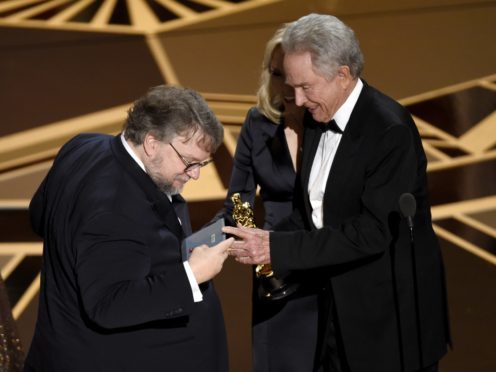 Guillermo del Toro won the hearts of viewers as he jokingly double-checked the envelope containing the winner while picking up the best picture prize at the Oscars.
The director of The Shape Of Water received the gong from presenters Warren Beatty and Faye Dunaway, who returned to host the biggest accolade of the night after last year's best picture fiasco.
The duo mistakenly announced La La Land as the winner rather than Moonlight, and del Toro made sure to poke fun at the infamous moment by putting on an exaggerated display of making sure his film was the correct one.
He looked closely at the envelope and then nodded excitedly to the audience.
The Mexican director's moment was applauded by Oscars viewers, with one writing on Twitter: "Guillermo del toro checking if the shape of water really won best picture of the most precious thing #Oscars."
One said it was "the funniest thing at the Oscars", while another described it as "adorable".
"Love how Guillermo double-checked the card in the envelope to make sure he won," another tweeted.
Del Toro also won the directing award for his fantastical film, which also picked up original score and production design awards.