Jeremy Corbyn has aired his support for Picturehouse cinema employees who are staging a strike on International Women's Day over a long-running pay row.
Staff will protest outside Picturehouse Central near Piccadilly Circus in London between 6pm and 9pm on Thursday, and they will be joined for the protest by campaigners from the International Women's Strike.
Members of the Bectu union at five cinemas across the capital have been on strike for almost two years for the London living wage, sick pay, maternity and paternity pay, and union recognition.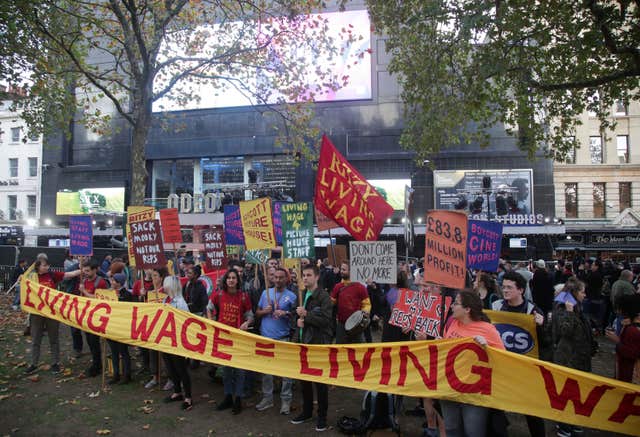 The Labour leader said in a statement: "I want to send my solidarity to Bectu members on strike at Picturehouse cinemas on March 8.
"I fully support your campaign to be paid the real living wage and to tackle the injustices that you face in your workplace. We desperately need an economy that works for the many, not the few.
"For too many people, work is insecure and low-paid. On International Women's Day, it is right that we recognise that women are disproportionately affected by poverty pay and strengthen our resolve to tackle it."
The staff – at the Brixton Ritzy and the Central, Crouch End, East Dulwich and Hackney Picturehouses – are campaigning to be paid the voluntary living wage.
Mr Corbyn added: "The next Labour government will give all workers equal rights from day one of their employment, whether part-time, full-time, temporary or permanent so that all workers will be protected by decent sick pay, maternity and paternity pay.
"All workers should have the security of a union in their workplace, so Labour will make it easier for unions to gain access to workplaces and to gain recognition."
He said that union reps "should not be dismissed for standing up for their members' rights" and called on Picturehouse to "reinstate the four sacked Bectu reps with immediate effect and to sit down with the union to discuss ways to resolve this longstanding dispute".
Holly Thicknes, from Crouch End Picturehouse, said: "On Thursday, we will be linking up with feminists and equality campaigners – and standing in a long tradition of workers taking action on International Women's Day.
"If our demands were rolled out across the economy it would be women who predominantly benefit, because it is women who suffer the worst pay and conditions no matter which industry you look at."
She said gendered exploitation in the cinema world goes far beyond the alleged crimes of movie mogul Harvey Weinstein, adding: "As cinema workers, we know that we need a movement that can fight the rich and powerful, who maintain their status through exploiting the most vulnerable groups in our communities."
Last year, the employees staged a protest at the opening gala of the BFI London Film Festival – when they banged drums, chanted and waved placards.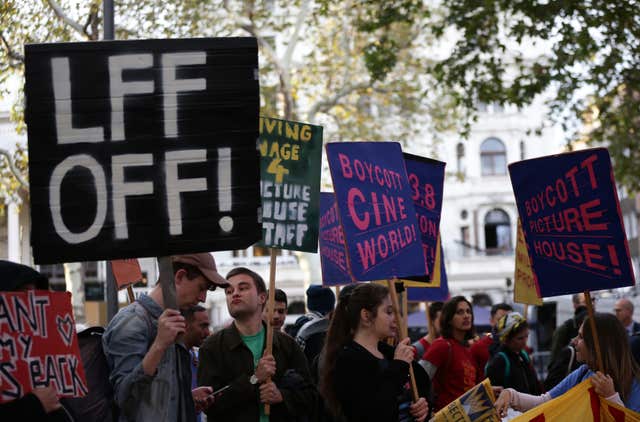 Lord Of The Rings star Andy Serkis, who was the director of the film premiering, told the Press Association at the time: "I completely agree with what they are standing for, it's outrageous.
"Of course they need a decent living wage and an equal living wage, they have every right to protest and I would be out there with them if I wasn't on the red carpet."
Picturehouse and Cineworld, which owns the cinemas, have been contacted for comment.