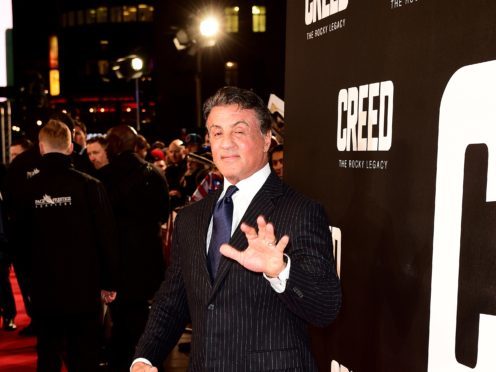 Sylvester Stallone has described his glee at receiving a coveted World Boxing Council (WBC) belt celebrating Rocky's 40th anniversary – two years after the occasion passed.
The actor showed off the emerald green trophy, which depicts Rocky characters including Balboa and Clubber Lang, as well as real-life greats such as Muhammad Ali.
WBC president Mauricio Sulaiman presented the belt to Stallone, who said he would "treasure (it) always".
He said in a video posted on Instagram: "This fantastic belt was done a couple of years ago to commemorate the 40th anniversary of Rocky but unfortunately I didn't get it at that time.
"But they were so nice, Sulaiman finally brought this to me and I am going to cherish it. And I just want to say to everyone: You better keep punchin'."