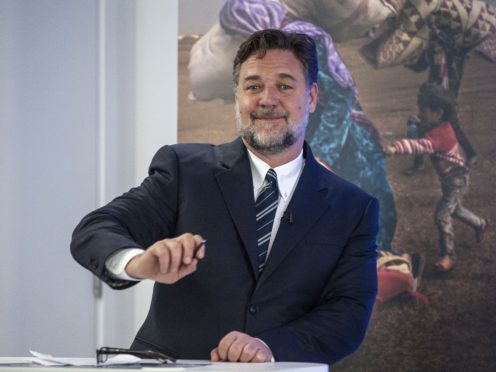 The torso armour Russell Crowe wore for his Oscar-winning role in Gladiator has eclipsed expectations at a Sydney auction, selling for 125,000 Australian dollars (£68,000).
Sotheby's Australia had estimated that the stunt cuirass worn in the 2000 blockbuster would fetch between AU$20,000 and AU$30,000 (£11-16,000).
But much of the movie memorabilia auctioned Saturday by the Australia-based New Zealander as part of his divorce settlement exceeded expectations.
A cheerful Crowe, who turned 54 on Saturday, made an appearance after a woman sang Happy Birthday and the crowd gave him three cheers immediately before Lot 31, a violin by Leandro Bislach, sold for AU$135,000 (£74,000).
The violin was the most expensive sale in the early part of the night and is likely to bring the highest price of the auction.