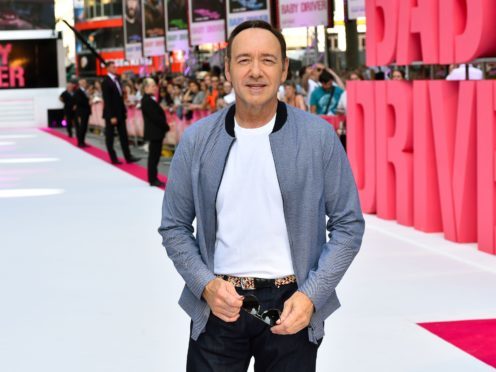 A sexual assault charge against Kevin Spacey is being considered by prosecutors in Los Angeles, in the first known investigation outside the UK.
The police investigation in California, which emerged on Wednesday, adds to three already active against the two-time Oscar-winning actor in London.
Prosecutors from the Los Angeles District Attorney's industry sex crimes task force are considering bringing a charge over a claim that Spacey attacked a man in West Hollywood in October 1992.
Los Angeles County Sheriff's Department spokeswoman Nicole Nishida said that the force's "special victims bureau began an investigation into allegations of a sexual assault involving Mr Kevin Spacey on December 11, 2017".
"The events were reported to have taken place in October of 1992 in West Hollywood involving a male adult," she added.
District attorney spokesman Greg Risling confirmed the investigation and said the case was handed to prosecutors on April 5 for review.
Scotland Yard has been investigating allegations of sexual assault on three men in London, spanning from 2005 to 2008.
As movie mogul Harvey Weinstein's downfall spread throughout Hollywood, Spacey was one of the first to face public allegations.
Actor Anthony Rapp was the first to make an allegation, claiming he was 14 when a 26-year-old Spacey made a sexual advance to him in 1986.
Spacey, now 58, said he did not remember the encounter but apologised for any "inappropriate drunken behaviour".
Rapp's allegation proved to be a watershed moment with London's Old Vic theatre, where Spacey was artistic director from 2004 to 2015, found 20 people said they had been subjected to inappropriate behaviour from the Spacey.
The US actor was sacked by Netflix's House Of Cards and Sir Ridley Scott scrubbed Spacey from completed film All The Money In The World in re-shoots costing millions.
A spokeswoman for Spacey's legal team declined to comment on the latest investigation.