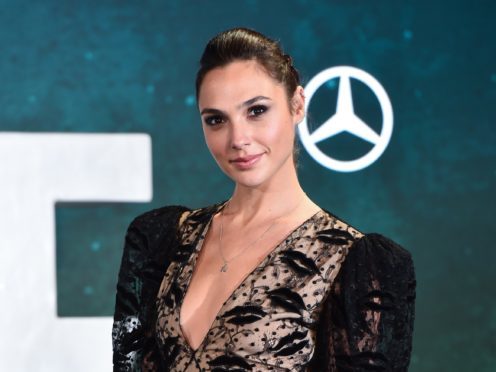 Wonder Woman star Gal Gadot has told how seeing an old video of herself with her late grandfather made her cry on Israel's Holocaust Remembrance Day.
The Israeli actress shared a video clip of herself touching his face, which she said her assistant had found without realising the poignant timing.
She revealed she had been struggling to find a picture of her grandfather Abraham Weiss, who survived Auschwitz, while she was working, and she "wasn't surprised" at the sudden emergence of the clip at the right moment.
Gadot wrote on Instagram: "My grandpa is always with me.. That's not the first time he pops out of nowhere.. That's how he used to be… With his special sense of humor and always there for us.
"Even though he went thru hell. Lost his ENTIRE family in Auschwitz.. He choose to believe in good."
Using the Hebrew term for grandfather, she added: "I miss you saba. I love you. And thanks for helping out with finding a photo of us.
"I've never seen this video before and it made me cry.
"And as I think of you today, at this very moment of remembrance, which is also a call for all of us to act against discrimination of any kind. Anywhere in the world."
Gadot, 32, has previously paid tribute to Mr Weiss, who died several years ago.
Holocaust Remembrance Day is held annually in Israel to remember the six million Jewish victims who were killed by Nazi Germany and its collaborators in the Second World War.