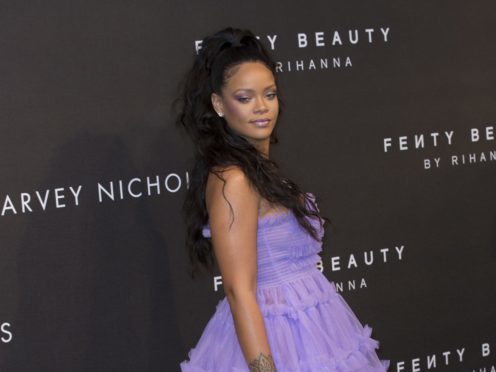 Rihanna, Sandra Bullock and Cate Blanchett will steal the spotlight on the red carpet when the European premiere of Ocean's 8 takes place in London.
The trio will be joined by Helena Bonham Carter, Sarah Paulson and Mindy Kaling for the screening of the heist film at Cineworld in Leicester Square, which sees the gaggle of criminals conspire to steal a diamond necklace from the Met Gala.
Bullock plays Debbie Ocean, the sister of Danny Ocean, played by George Clooney in Ocean's Eleven, Twelve and Thirteen.
She is joined by best friend Lou, played by Blanchett for the elaborate scheme to steal the famous Toussaint from the neck of vain actress Daphne Kluger, played by Anne Hathaway.
Rihanna stars as hacker Nine Ball, while Bonham Carter plays fashion designer Rose Weil.
Also making up the teams of cons are jeweller Amita, played by Kaling, bored housewife and fence Tammy (Paulson) and street hustler Constance (Awkwafina).
James Corden also stars in the film as an insurance investigator trying to get to the bottom of the crime.
Ocean's 8 is released in UK cinemas on June 18.