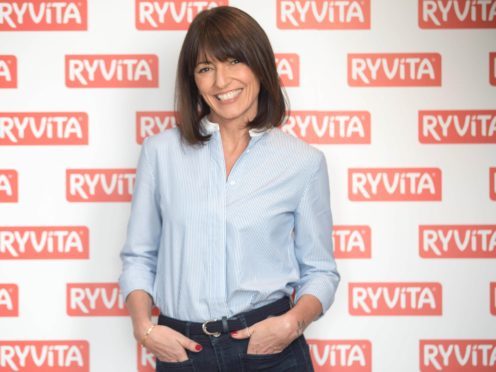 Davina McCall has revealed her fitness journey comes second only to her kids as she flaunted her toned abs in a bikini pic.
The presenter took to Instagram to proudly show off the results of her regime, which she said consists of strength training and cardio.
She told her almost 900,000 followers: "Hi. It is the beginning of the summer . And this is a 👙 selfie. And it probably won't be the last. No apologies. Because I cannot quite believe I am posting pictures of myself in bikinis still.
The mother of three said she works out "ideally" four times a week for 45 minutes to an hour, and said her routine always "sorts me out" if she is feeling low.
"I have so much to be grateful for… my kids are number one but right behind them at no 2 is how my fitness journey has made me feel. If I'm groggy, sluggish, negative it always sorts me out," the 50-year-old said.
McCall added some words of encouragement, while acknowledging past unhealthy diet and exercise routines.
"If you are starting … start slow.. set small goals.. achievable goals.. you will get to where you want to be. I did. And if I did (after years of yo-yo dieting and binge exercise) You can."
The TV star has been chronicling her fitness pursuits on social media, sharing selfies in the workout studio as well as her rigorous routines.