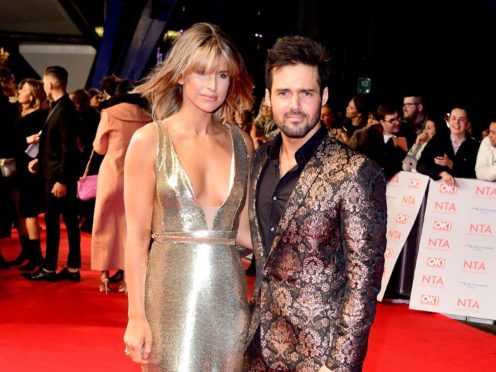 Vogue Williams and Spencer Matthews have called their baby boy Theodore.
Model Williams, 32, and Made In Chelsea star Matthews, 30, became parents earlier this month.
"We are bursting with love. I honestly feel like he has been here forever, he has just slotted into our lives perfectly," Williams told Hello! magazine as she was photographed her baby.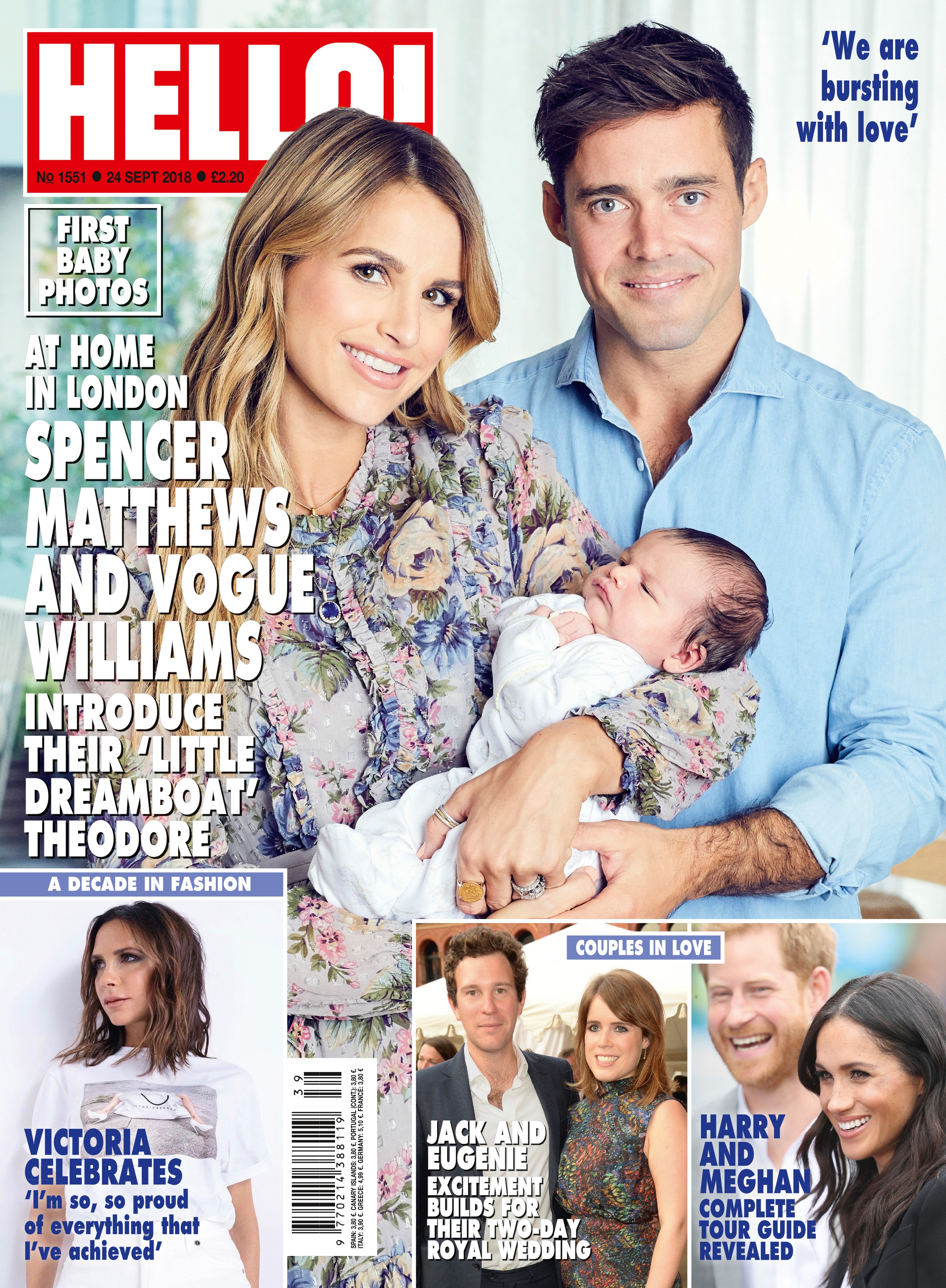 "We heard the name Theodore one day and both loved it.
"We thought we would call him Teddy but since he has been born we have stayed with Theodore rather than shortening it."
She said of the newborn: "He is a mini Spencer. I remember seeing lots of dark hair, and thinking, 'That's just like his dad'.
"He has his dimples too, and deep blue eyes."
Spencer said the arrival "has exceeded all expectation of what I thought it would feel like to be a dad."
He said of the birth: "Obviously Vogue did all of the hard work and I have nothing but love and respect for how she dealt with it all in the most admirable way.
"I could not be more proud of her."
He said of the prospect of having more children: "Perhaps we'd like three more. We can't wait to crack on and enlarge our family as much as we can. For now though I can't imagine life being better than this."
The full interview is in Hello! magazine.