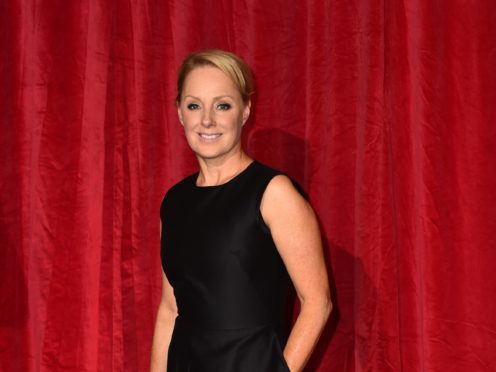 Coronation Street viewers have called for Sally Metcalfe to be freed after she was locked up on remand.
The Weatherfield stalwart is battling fraud charges after being set up by conman Duncan Radfield, who swindled Sally and her Mayor's charity fund out of £40,000.
Wednesday night's instalment of the ITV soap saw Sally (Sally Dynevor) sent to prison while she awaits trial.
She pleaded with the judge as she was taken away, begging: "Please don't send me to prison! Please let me go home."
Many Corrie fans posted messages of support on Twitter.
One tweeted: "OMG I'm traumatized! Poor Sally Metcalfe. She just wants to go home!!!"
"Free Sally Webster!" urged another.
Another viewer asked: "Is it too early to start the protests? 'Free Sally Metcalfe! Free the weatherfield one!'"
"Oh no Sally I didn't see that coming, she doesn't deserve to be held on remand poor thing," said another.
However, other viewers were less sympathetic to Sally's plight, particularly because she fired her lawyer Paula Cunliffe.
"Bang her up! Serves her right," said one fan.
"Oh dear Sally, look what happens when you're a small minded bitter bitch who loses the plot over things that are none of your business. *slow clap*" posted another.
One fan said they thought the court scenes were "blimming hilarious".
Another suggested: "Please please please make Sally have some ridiculous prison storylines corrie goes porridge!!"
Coronation Street continues on ITV.